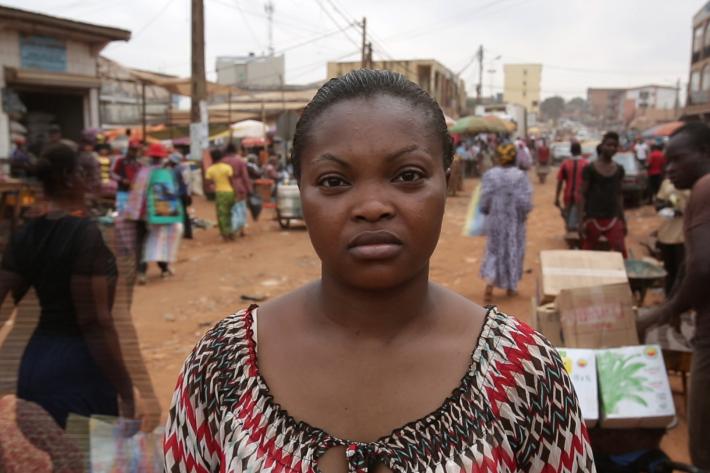 A series of films that feature the personal stories of three women who have had an abortion in Cameroon, France and India were launched by the International Planned Parenthood Federation (IPPF) today. The films are part of an IPPF effort to challenge the stigma surrounding abortion and to increase access to safe and legal abortion around the world.
The stories of Bhakti, Michelle and Juliette are of three women, who just like millions of other women, have had an abortion. Their testimonies tell of how they all overcame challenges such as isolation, misinformation and discrimination to find the right services and support they needed to make the decision that was right for them.
Worldwide approximately one in five pregnancies results in an induced abortion. Daily, approximately 60,000 women across the world will have an abortion secretly under unsafe conditions. These women's health and lives are put at risk, and they face the possibility of prosecution, because legal and social barriers prevent them from exercising their sexual and reproductive right to determine the outcome of their pregnancy.
Society's unwillingness and reluctance to talk about abortion compounds these barriers and has a real impact on the ability of women to seek and access safe abortion information and services. This is the case even in countries where liberal legal frameworks facilitate and support access to safe abortion services.
IPPF's Director-General, Tewodros Melesse, spoke of how detrimental such stigma around abortion can be for a woman. "Stigma is more than a barrier for a woman seeking an abortion. It can isolate them and deny them their right to the information, support and services they need to make an informed and empowered choice."
"These films show that women face the same decisions over unwanted pregnancies, every day all around the world.  We need to break the silence and challenge the stigma surrounding abortion to enable women to have more control over their bodies and their futures. Women's decisions over their reproductive lives should be supported and respected, not judged or criminalized."
See Bhakti, Michelle and Juliette's stories. 
The provision of safe abortion services is part of IPPF's integrated package of essential services. The Federation advocates for an end to abortion stigma, to increase access to safe and legal abortion, and to prevent health complications resulting from unsafe abortion through its work with community groups, religious leaders, medical professionals, Governments and inter-governmental bodies like the United Nations.
In March, political, health and human rights leaders from over 30 countries called for universal access to safe and legal abortion through The Airlie Declaration for Safe Legal Abortion. The declaration calls for the repeal of all laws criminalizing abortion and the removal of all barriers to women's and girls' access to safe abortion services.