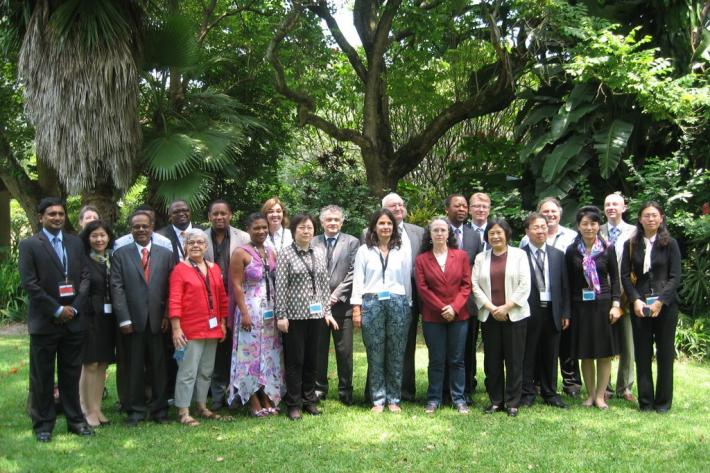 The world's key emerging economies (the BRICS nations) - have agreed a new level of cooperation to ensure sexual and reproductive health and reproductive rights for all in what the International Planned Parenthood Federation (IPPF) hailed as a big step forward.
The meeting, the inaugural seminar of BRICS population officials and experts, was convened by the South African Government in Mpumalanga, South Africa last week with IPPF playing a supporting role.
The BRICS economies cover more than  40% of the world's population and the meetings offered officials the opportunity to share national challenges and learn from each other.
The meeting agreed a framework for BRICS co-operation on population matters. This framework contains a number of important areas:
It includes sexual and reproductive health and reproductive rights and is the first time the BRICS countries have agreed to cooperate around population and sexual and reproductive health and reproductive rights issues.
The framework is based on the guiding principles of the ICPD Programme of Action.
 It also includes social issues in general and in particular, gender and women's rights
The inaugural meetings also came at a key moment for global discussions, ahead of the Conference on Population and Development in April and as negotiations continue to develop the replacement for the Millennium Development Goals (which are referenced in the framework).
Ahead of the seminar IPPF convened civil society representatives from Brazil, China, India, and South Africa at the first BRICS Forum for Civil Society on Sexual and Reproductive Health and Rights. They were included in official delegations from Brazil and South Africa to influence issues around sexual and reproductive health and rights from a grassroots level.
IPPF and civil society organizations (CSOs) from BRICS countries suggested further areas for cooperation, setting a foundation for future efforts (the BRICS government's framework is open-ended and will evolve over time).
IPPF's Director General Tewodros Melesse said: "This weekend's gathering in South Africa shows the increasing weight that sexual and reproductive health holds for BRICS governments.  This kind of cooperation is a new milestone and couldn't come at a better time. "