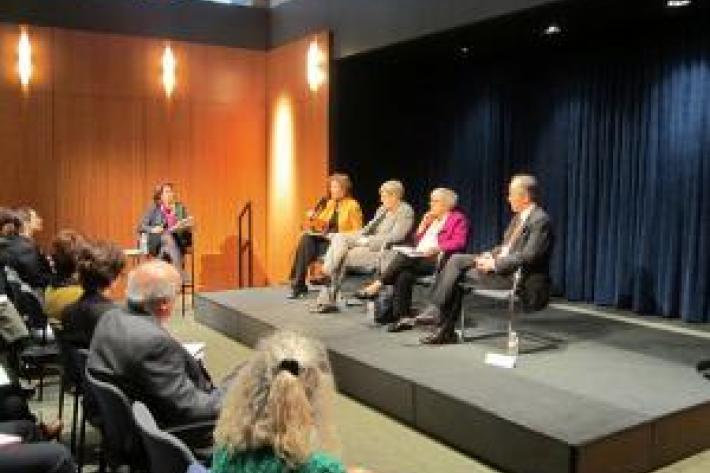 As a part of The Aspen Institute's 7 Billion: Conversations that Matter series, IPPF/WHR Regional Director Carmen Barroso spoke on a panel entitled "The Road to Rio: Climate Change, Population and Sustainability".
The event featured leaders from the environmental, sustainability, and women's rights movements who will participate in the Rio+20 United Nations Conference on Sustainable Development Summit in June 2012.
Global weather volatility and the ongoing financial crisis increase the need for new approaches to sustainable development. Meanwhile, more than 200 million women worldwide lack the means to choose how many children to have and when, because they do not have access to contraception.
"Environmental and reproductive health activists must move forward together and create a more just future for all," said Mary Robinson, President of the Mary Robinson Foundation, Climate Justice and former President of Ireland.
"Global leaders must recognize the role of women as agents of change in their homes, communities, and countries, and their intimate understanding of the inter-generational aspects of climate change."
"Relatively inexpensive policies to provide comprehensive sexuality education and access to contraception can meet the basic human right to decide how many children to have," said Barroso. "It is just common sense – universal access to family planning is a key intervention for sustainable development."
For a sample of media coverage of the event, check the National Geographic.