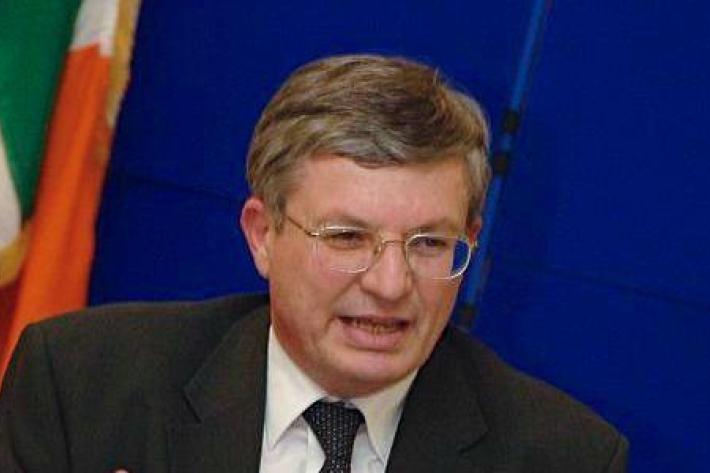 Civil society organisations are calling on the European Parliament to reject the nomination of Tonio Borg as the next EU Health Commissioner and on EU Commission President Barosso to withdraw the nomination of Tonio Borg.
Below is the joint statement, which comes from IPPF EN, Catholics for Choice, COFACE (the Confederation of Family Organisations in the European Union, the European Humanist Federation, ENAR  (the European Network Against Racism), EATG (the European AIDS Treatment Group), ILGA-Europe (the European Region of the International Lesbian, Gay, Transgender and Intersex Association), and PICUM (the Platform for International Cooperation on Undocumented Migrants). The concerns are shared by other NGOs, such as the European Public Health Alliance:
"On 13 November 2012, the European Parliament's Committee on the Environment, Public Health and Food Safety will be questioning Tonio Borg, Malta's new nominee for the post of the EU Health Commissioner. Our organisations are seriously concerned with Tonio Borg's ultra conservative views on a number of social issues related to EU competencies.
"We believe that his long term, dedicated, consistent actions, statements, campaigns and voting records conveyed as 'issues of conscience' aimed at introducing and implementing policies and practices reflecting his views, are not compatible with the fundamental principles and values of the European Union and would prevent him from being an impartial Commissioner. This is especially the case for the public health portfolio.
"Tonio Borg's appointment would be a serious risk to the principles of fundamental rights and a strong signal of departure by the European Commission from those principles.
"In view of the above, and the Tonio Borg's documented track record, we call upon the members of the European Parliament not to support the nomination of Tonio Borg and calling on EU Commission President Barosso to withdraw the nomination of Tonio Borg".
Vicky Claeys, Regional Director of IPPF's European Network comments:
"As European Commissioner for Public Health and Consumer policy, Dr. Tonio Borg will have full responsibility for EU funded health interventions and strategies. He would have to deal with a range of issues that are important for European citizens such as tackling inequalities in access to healthcare and the promotion of healthy lifestyles.
"Both areas should include programmes related to sexual and reproductive health, in particular directed to young people and other vulnerable groups such as single mothers and young people, LGBT and migrants.
"Thus far the record of Dr Borg does not give any hope that, as a Commissioner, he will act unbiased and respect the needs of all Europeans. As a Commissioner he should not be allowed to be a conscious objector".