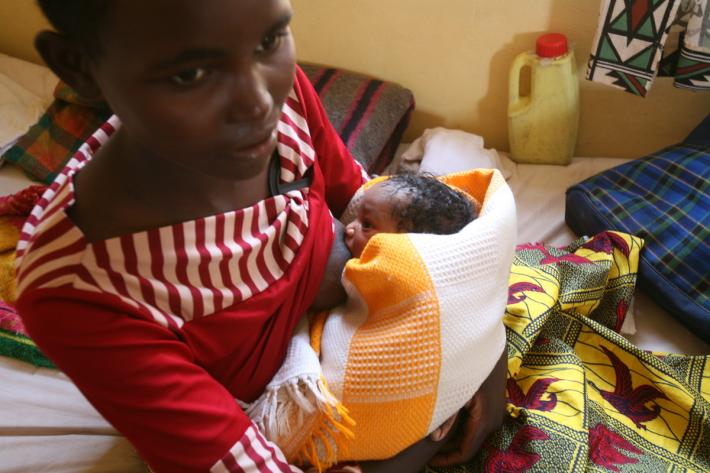 Women are at the heart of every nation's future was the recurring message at an event organized by the International Planned Parenthood Federation, the Government of Japan and the Ethiopian Ministry of Health ahead of the International Conference on Family Planning in Addis Ababa.
The meeting was titled "Womenomics Embracing Human Security". It came out of a recognition by the Japanese Government that women are a key driving force in accelerating a country's economic prosperity and ensuring peace and security. One of the dividends of empowering women when it comes to sexual and reproductive health and rights is economic growth.
The event was opened by the Japanese Ambassador to Ethiopia, His Excellency Mr Kazuhiro Suzuki who explained how his country's Prime Minister Abe referred to "womenomics" in this year's UN General Assembly.
Mr Suzuki added that when women's interests are prioritized, economic growth will follow. Women in Japan should be able to "shine" something he said carried across into the country's foreign policy.
The Japan Trust Fund for HIV and reproductive health is coordinated by IPPF for the Government of Japan since 2000. It is a global initiative created to further strengthen this partnership and promote best practice and innovation in sexual reproductive health and rights.
"The Japan Trust Fund can effectively deliver support to the people who truly need it. It can create a path leading to the protection and empowerment of individuals and communities."
Ethiopia is the second most populous nation in Africa and was the 12th fastest growing economy. Speaking on the nation's progress and achievements on women's health and economy Dr Kesetebirhan Admasu, Ethiopian Health Minister, said:
"Access to education and girls' participation has improved significantly. I believe that our economic growth during the past decade reflects these successes. But the road to economic growth will not be smooth, we have not yet achieved universal access to sexual and reproductive health and rights to create a 'society in which women shine'."
"Despite this, we are optimistic that to reach all the Millennium development goals targets Ethiopia set itself  through visionary leadership, broader community ownership and the continued support of our development partners."
Tewodros Melesse, IPPF's Director General, welcomed Japanese Prime Minister Abe's initiative as timely and relevant. It is the key moment in the creation of the new development framework that will replace the Millennium Development Goals. He said: "'IPPF, together with our partners, have a vision to drive forward sexual and reproductive health and rights issues, urging governments to prioritize these as central to achieving sustainable development. This gathering is an opportunity to build a stronger partnership. Let's bring us harmony."