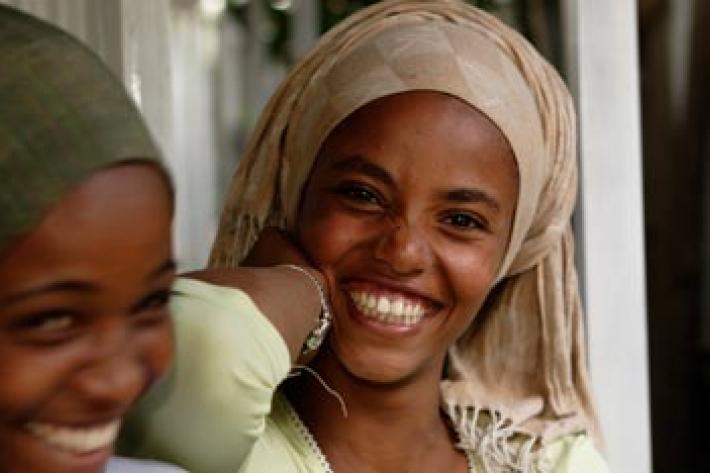 33 million people around the world, in the year 2011/2012, can personally attest to the benefits of the services which IPPF's Member Associations deliver, every day, on the ground. Countless others have benefited from IPPF's advocacy work. Advocacy which has led directly to changes in legislation: changes which have recognised rights and liberalised laws on sexual and reproductive health and rights.
Now, the quality and importance of what IPPF does has gained influential recognition. It comes as an independent report into IPPF's work undertaken by Social Development Direct. This Independent Progress Review has just been submitted to the Department for International Development (DFID).
DFID is one of IPPF's most substantial donors. As a condition of funding IPPF, along with all 45 DFID partner organisations, must file a mid-term independent evaluation and progress report during each funding cycle. DFID collates all the reports and subjects them to assessment and scoring by an outside agency.
IPPF scored particularly strongly in three critical areas. It scored highly for its capacity to promote changes in civil society, for its results, and for its demonstration of radical innovation.
This is significant because the organisation recently adopted three "change goals". Three fundamental principles which now define, crystallise and guide the federation's work. Those three principles are to:
UNITE civil society in the promotion of SRHR at national and international level
DELIVER ever-increasing numbers of services
PERFORM to the highest possible technical standards
The DFID-appointed agency's assessment of the Social Development Direct report clearly signals that IPPF is already addressing these goals, and successfully so.
What will have driven this highly positive outcome is that the assessor's analysis places a heavy weighting on "results". Results are what IPPF and its Member Associations are so proficient at delivering. In 2011/12, they provided 89.6m sexual and reproductive health services. They averted 2.6m unintended pregnancies and 710,000 unsafe abortions. They contributed to 116 major policy/legal changes in support of sexual and reproductive health rights. They did so with a global staff of 30,000, and millions of volunteers.
IPPF is restless in pursuit of its mission, and constantly strives to hone, refine and improve what it does. Social Development Direct's report also offers highly constructive insights into systems and aspects of the organisation's work which need to be tightened. Given that IPPF has such reach and is so expansive, the effective collection of monitoring and evaluation data is a highly complex task. The report indicates that this is an area which merits further development. The work is now well underway.
Matthew Lindley, Senior Adviser, Resource Mobilisation commented, "IPPF and its Member Associations have always had an unshakeable belief in their work. They see the impact. Direct, on the ground, one to one. They see it transforming people's lives. Such a positive independent assessment can only encourage each and every one of us to accelerate our efforts to secure sexual and reproductive health and rights for all".