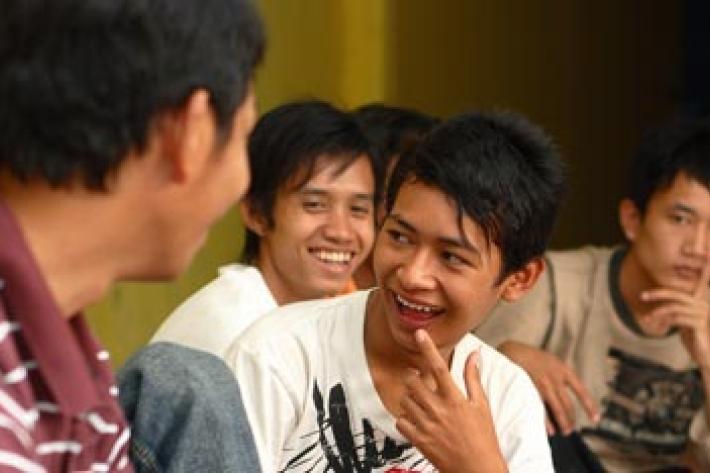 This week saw young people demand better sexuality education in Yogyakarta Indonesia, after receiving training from Indonesian Planned Parenthood Association (IPPA). They met with a local official to question why they were not able to have sexuality education in their schools.
Indonesian Planned Parenthood Association (IPPA) has been training hundreds of peer educators as part of its work on promoting and empowering young people to assert their rights. The work has been part of their advocacy on legislative change which would ensure that sexuality education becomes part of Indonesia's national curriculum.
A 2011 survey by Indonesia's Ministry of Health indicated that only 20% of Indonesians aged 15-24 had a good knowledge of HIV. Further research conducted by the Ministry of Health had shown that 42 per cent of people living with HIV in Indonesia were aged 20-29.  A survey commissioned by international health organizations in 2011 for World Contraception Day showed that nearly half of Indonesians surveyed had a close friend or family member who had an unplanned pregnancy in recent years, more than Thailand, India or China.
On a national level, sexuality education is a controversial topic and has met with strong criticism by conservative officials who argued that it should not be made compulsory.  Indonesia's health minister, Dr Nafsiah Mboi, had to step back her support to sexuality education after her efforts to promote condom use among populations most affected by the HIV epidemic encountered resistance from conservative groups.
IPPA has been working with Yogyakarta schools to include sexuality education as part of the curriculum with a focus on contraception and sexually transmitted diseases. The curriculum has now been taken up by over 50 schools and there are hopes that the model could be expanded to a national one. To support the curriculum and peer education, workshops have also been run to help support parents discuss matters around protected sex.
IPPA Executive Director in Yogyakarta, Maesur Zaky, has argued the case for sexuality education in school curriculum and warns that the low rate of awareness among young people could result in a rise in cases of unintended pregnancy, early marriage, HIV and unsafe abortions.