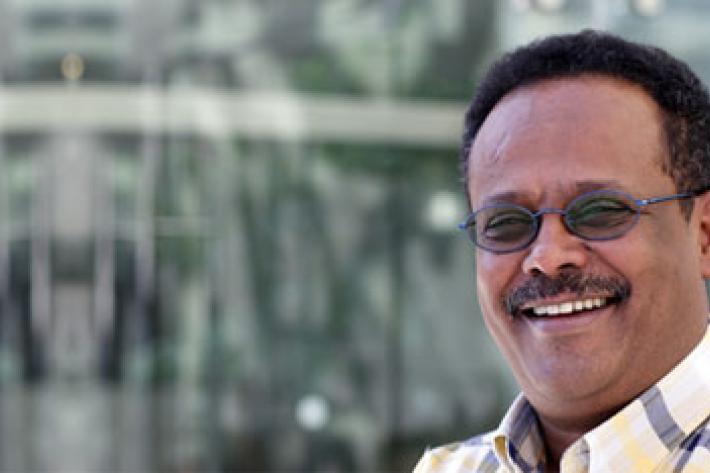 "IPPF's mission, and my passion, is to ensure that everyone can have a life of hope, lived with dignity, respect and meaning."

Mr Tewodros Melesse today takes up his position as Director-General of IPPF. He has held the post of Regional Director of the IPPF Africa Region since 2002, where he has been responsible for managing IPPF's response to a broad range of health and development challenges in 44 sub-Saharan African countries.

Mr Melesse said, "I care deeply for the millions of women, men and young people whose voices cannot be heard due to poverty, gender, stigma or vulnerability. IPPF's mission, and my passion, is to do our best to ensure that everyone can have a life of hope, lived with dignity, respect and meaning.

"Delivering better sexual and reproductive health services and outcomes for women, men and young people is critical for development and poverty reduction. My vision for the future is to develop the IPPF national Member Associations as centres of excellence, delivering services to poor, marginalized and under-served people around the world, and ensuring governments recognize the importance of sexual and reproductive health to sustainable development and human rights.

"We shall hold governments and international agencies accountable for the political, financial and legal commitments they have made. All too often promises are made but not delivered. And IPPF too will be accountable for the commitments it has made, and the contribution it must continue to make, to expand and improve the services, rights and choice poor people should be able to enjoy."

As IPPF Regional Director for Africa, Mr Melesse played a pivotal role in providing technical and management support to the African Union in the development and adoption of the Continental Sexual and Reproductive Health Policy Framework and the Maputo Plan of Action, in collaboration with UNFPA/Africa.  He was also a vocal supporter of the role NGOs and Civil Society must play to ensure such agreements are implemented and the benefits reach those most in need.

Mr. Melesse continued, "As authentic local NGOs, IPPF Member Associations often have comparative advantage in their national settings. My focus will be to ensure Member Associations are providing a quality, client-centred and integrated package of essential sexual and reproductive health services, to provide maximum impact for the individuals and communities we work with, and for our donors.
"The unmet need for these services remains enormous, and demands greater resources, and greater impact with those resources, so that the very poorest and most vulnerable have access to them. I look forward to working with the Governing Council, the Secretariat and the Member Associations with their countless volunteers who provide so much to this Federation."
An Ethiopian national, Mr Melesse studied economics at the Catholic University in Louvain, Belgium. He began his career in family planning and reproductive health in 1984 and worked at US-based reproductive health NGO Pathfinder International and IPPF before becoming Director of the IPPF Africa Region.