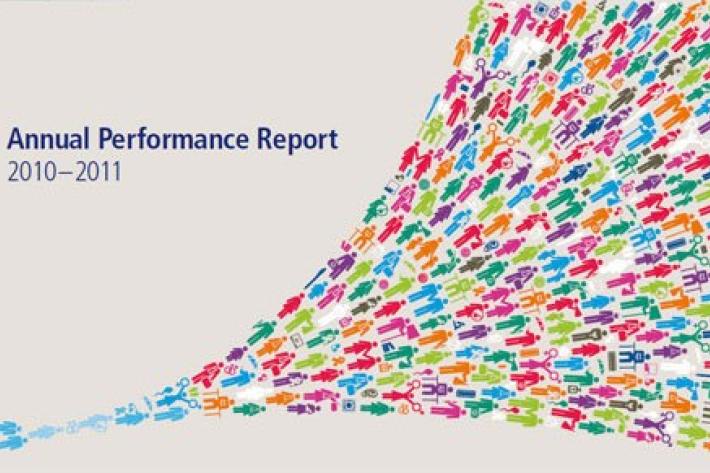 What IPPF does is personal. By answering each person's unique need for help – whether in the shape of advice, counselling, education, information, contraceptive supplies or direct medical intervention -  each and every professional staff member and each and every volunteer working for IPPF's member associations has a transformative effect on the life of each and every individual they encounter.
The profound effect of their interventions cannot be measured by any quantitative means. 
But the latest data on IPPF's services gives some idea of the total numbers of people who benefit from IPPF's help. In 2010/11, IPPF provided nearly 90 million sexual and reproductive health (SRH) services. 70% of the services were delivered to poor, socially-excluded, marginalised and under-served clients: those who are hardest to reach and who have least access to health services. 40% of IPPF's services were to young people.
More numbers? 2.1 million pregnancies and 624,000 abortions were averted, 190 were million condoms were distributed, and 12 million HIV-related services provided (a 27% increase on the preceding year's figures).
IPPF's work is constantly evolving. The organisation and its Member Associations keep pressing to deliver more services, more effectively, to more people, more often.
A particular development that's being driven from the ground up is the integration of essential sexual and reproductive health (SRH) services into a single package. Call it a "one-stop SRH shop"  for services covering every aspect of SRH: family planning, emergency contraception, abortion-related services, pre and post-HIV test counselling, treatment and testing for sexually transmitted infections (STIs) and reproductive tract infection, gynaecological examinations, education, pregnancy testing and antenatal and post-natal counselling and maternal health care.
These are just some of the figures for service delivery. It's this day-in, day-out on-the-ground experience which enables IPPF to provide governments and international organisations with expert input into, and influence over, national and global policy as one of the world's leading advocates for the recognition and realisation of sexual and reproductive health and rights as just that: basic human rights. Read IPPF's 2010/2011 Annual Report for detailed information.