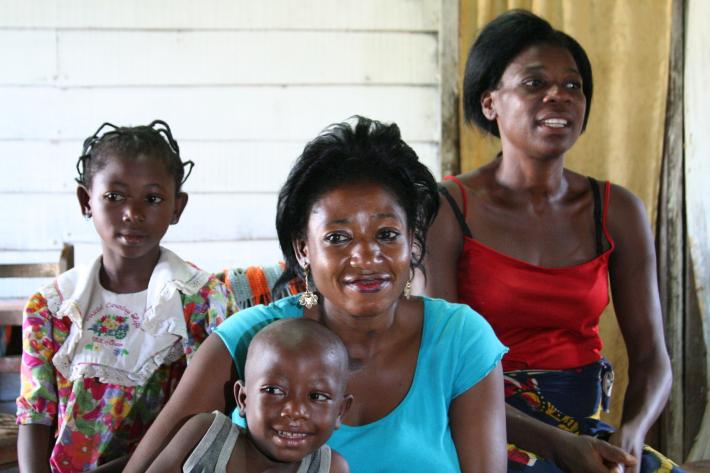 IPPF supports the Civil Society Declaration to the London Summit on Family Planning.  IPPF has the capability to make the following contributions to realizing the Summit's objectives:
1. Service delivery
By 2020 IPPF will treble the number of women's and girls' lives we save each year. By 2020, IPPF's family planning services alone will have saved the lives of 54,000 women and girls, averted 46.4 million unintended pregnancies and prevented 12.4 million unsafe abortions.
By 2020, IPPF will treble the number of sexual and reproductive health (SRH) services we provide annually.  We will offer a comprehensive and integrated package of rights-based services, including a full range of contraceptive choices and safe abortion.
By 2020 IPPF will have provided 1.5 billion sexual and reproductive health services.  We will expand our existing network of 64,000 clinics and community-based service delivery outlets to ensure we are meeting the needs of poor and vulnerable women, men and young people. We will expand social marketing networks to make commodities more affordable. 
We will at least treble the number of services we provide to young people by 2020.  By 2020 we will have delivered a total of 553 million services to young people.
IPPF will establish technical knowledge centres to train staff from government facilities, community organizations and private providers to extend the reach of family planning services.
Together with partners - including DFID, UNFPA, UNAIDS, USAID and WHO - IPPF will pioneer the development and consolidation of a compendium of robust family planning, sexual, reproductive, maternal and child health, and HIV linkages indicators.
2. Advocacy
IPPF will improve the advocacy capacity of its Member Associations in at least 40 of the 69 priority countries identified by the Summit.  Building alliances with other civil society organizations we will work with their governments to improve the legislative, policy, regulatory and financial environment to increase access to voluntary, non-coercive, family planning services that are responsive to the needs of the women and girls they aim to serve and which respect their human rights. 
IPPF will mobilize the international movement created through IPPF's role as Co-Vice Chair of the Stakeholder Group convening the input of civil society to the London Summit on Family Planning. We will work together to hold ourselves and governments accountable for our commitments.
IPPF will work with regional bodies and economic blocs covering all regions of the world, including Asia and Latin America.  These blocs include the African Union, Africa, Caribbean and the Pacific, the European Union, the Oil Rich States, the G20, BRICS and focus on up to ten new emerging economies. At the global level IPPF will advocate to bi-lateral and multi-lateral institutions to ensure family planning and SRHR are political and financial priorities regionally, and in the next global development framework.
IPPF will engage with the pharmaceutical industry, including generic manufacturers, to demand affordable pricing strategies for contraceptives.
At the local level, IPPF will raise awareness and change attitudes of community, political and public opinion leaders to enable access to sexual and reproductive health for all.