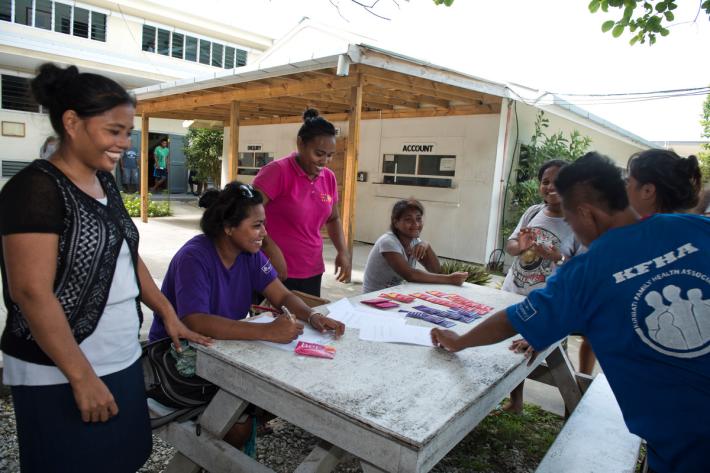 IPPF's work is carried out by 147 Member Associations, working in 159 countries, a global staff of 30,000, and millions of volunteers.  Every eighteen months, IPPF honours individuals and organisations from within the federation who have made outstanding contributions to the cause of sexual and reproductive health and rights.
 Awards are determined by a panel of six Governing Council members (one from each region), supported by a Central Office staff member. Nominations come in from all over the world, in the following five categories: volunteer member, youth volunteer, Member Association, international individual, and Member Association staff member. This year's winners have just been announced :
Volunteer  Dr Isabel Serrano Fuster
For her activist volunteer spirit in relation to SRHR and being a leading figure in the pro-choice movement in Spain, as well as her committed involvement with the Spanish Member Association for more than fifteen years and support to the regional governance and accreditation system.
Youth    Mr Dieu-Beni Adalla
For his leadership, commitment and enthusiasm to promote youth volunteerism in the Member Association of Central African Republic particularly in challenging environments and for his advocacy work on comprehensive sexuality education, people living with HIV and ICPD both nationally and internationally.
Member Association   Family Planning Association of Nepal
For their performance in integrating SRH with environmental and sustainability approaches linked to community well-being and for their committed volunteer base and advocacy success including securing IPPF Vision 2020 support.
Member Association Staff Member   Ms Katarina Glosova
For her work as Executive Director of the Slovak Family Planning Association and her inspiration and example to others on meaningful participation of young people, promotion of rights, prevention of sexual violence and for maintaining the work of the Association with financial constraints and the increasing opposition to SRHR. 
International  Dr Mohamed Mehdi Gouya, Director-General of the Center for Communicable Disease, Iran.
As an infectious disease specialist, his work in Iran and internationally through WHO and UNAIDS has inspired service provision for the most marginalised groups and guided the Member Association of Iran for the seventeen years. His passion and commitment to advance issues and achieve tangible results in a challenging national and international context inspires others.  
The Awards will be presented at a ceremony next May as part of the Governing Council meeting.