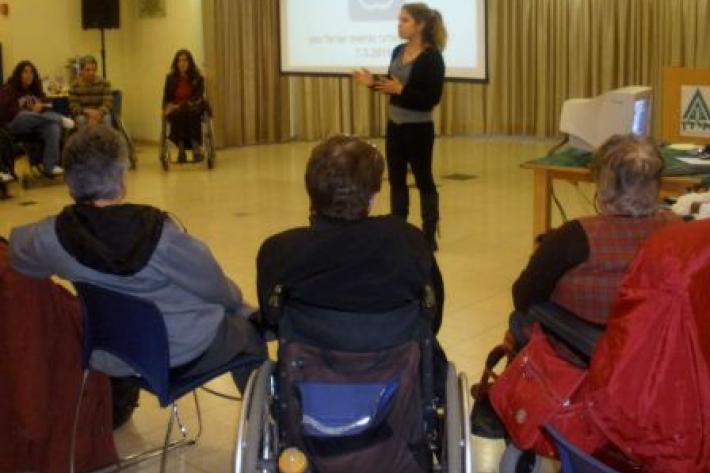 IPPF has always emphasised the importance of innovation in its work, and today that spirit of innovation is honoured by a major award.
Miriam Brenner MSW of the Israel Family Planning Association has just won the prestigious Recanati-Chase-Rashi "Entrepreneur Social Worker" Award for 2011.
Back in 2004, the question she posed was "where can young disabled people find a comprehensive, accessible, informed, discreet, professional source of advice on sexuality, sexual health, relationships, intimacy and contraception?". The answer: nowhere.
So Miriam set about providing just that facility, and the upshot was "Open Door-Reuth": projects, initiatives and activities in IFPA's national network of "Open Door" centres, specifically designed to address the sexual and reproductive health and rights (SRHR) needs of young disabled people.
Since 2010, IPPF's central "Innovation Fund" has been supporting the expansion of this programme. As a result, IFPA has designed and is running a comprehensive sexuality training course for people with physical and sensory disabilities. Participants who successfully complete the course graduate as trained sexuality educators.
An IFPA staffer on the project commented, "Learning about their sexuality and rights makes people with disabilities feel 'normal'. Previously they saw sexuality as something denied to people with disabilities, so finding out that they also have these rights makes them feel like everyone else".
A project beneficiary said, "The course influenced my perception of my own sexuality. I understand that first I am a woman and second a person who has a disability. I deserve to have a partner, children and a family".
The award is a great honour for Miriam, the motivating force behind this project. And it's IPPF's intention (as always) to ensure that what is learned form such exemplary work by one Member Association is absorbed and developed right across the organisation.