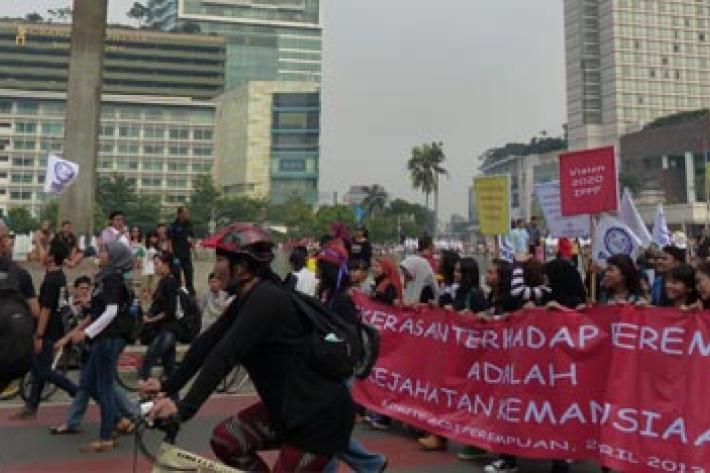 Around the globe Member Association staff, volunteers and clients rallied together to proudly announce the launch of the Vision 2020 manifesto to the public.
The creative ways in which member Associations promoted Vision 2020 in their countries were powerfully engaging. Young people and adolescents drove the public activities and strongly support the plan.
In Macedonia youth volunteers of HERA II promoted Vision 2020 via a radio show called 'Sexy Hood' with guest speaker Professor Ana Martinovska. In Tajikistan the Tajik Family Planning Alliance errected billboard banners in the city centre. The Family Planning Organization of the Philippines mobilized its youth advocates for a photo shoot in historical locations around Manila. 
The keynote speaker for the launch event in Tonga was the Princess of Tonga Salote Lupepau'u Salamasina Purea Vahine Arii 'o e Hau Tuita. In Indonesia the launch of Vision 2020 was combined with a commemoration of Kartini -  an Indonesian woman who became a national hero  for her fight for the rights of women to get an education and gender equity. The event was attended by representatives of the Indonesian women's organizations and human rights activists. 
In Nepal rallies were held in all 28 branches and in the district headquarters. Volunteers, staff, local community leaders, government staff, stakeholders, media, students, teachers, beneficiaries and other interested groups all took part. The rally concluded with keynote speeches highlighting the importance of Vision 2020. Local level government officials delivered speeches, made commitments and made appeals to policymakers and public alike for the realization of this vision.