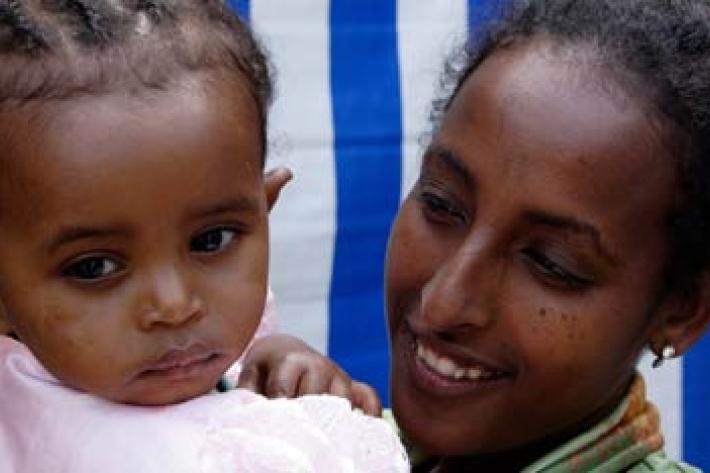 International Planned Parenthood Federation (IPPF) with its civil society partners urges Japanese Government and Co-organizers of the Tokyo International Conference on African Development (TICAD) to recognize the vital contribution of reproductive health in improving maternal health. In a petition that will to be presented in June, IPPF calls for the Fifth Tokyo International Conference on African development (TICADV) to make reproductive health a top priority.
IPPF has a longstanding partnership with the Japanese Government over many years through bilateral and multilateral cooperation including through a core grant and the IPPF Japan Trust Fund.
TICAD V is co-organized by the Government of Japan, the Africa Union Commission, United Nations Development Programme, Office of the Special Advisor on Africa (OSSA) and World Bank. TICAD V is the forum led by the Government of Japan where African nations and their partners (governments; international organizations; private sector and civil society) agree on the priority areas for cooperation to accelerate African development.
To support the last TICAD preparation Meeting in Addis Ababa on 16-17 March, IPPF is organizing a petition in a final bid to prioritize reproductive health in the outcome document before it presented at the conference in June.
Over 130 civil society organizations including IPPF Member Associations have already signed the petition with many more agencies and organizations from Africa and Japan joining on a daily basis.
IPPF has advocated for sexual and reproductive health to remain at the heart of the TICAD agenda since 2007. TICAD V is significant as the priorities agreed here will inform Japanese priorities in African development and the post 2015 development agenda.
IPPF Director General, Tewodros Melesse said: 
"I congratulate the Government and people of Japan on its continued commitment to Africa and to reproductive health over the years. TICAD V is being held at a critical juncture in development policy dialogues. As we rapidly approach 2015, the world is taking stock of the successes, but also of the failures of the Millennium Development Goals. This global stock take and ongoing policy formulation processes are setting the scene for the priorities of the post development framework.
"So the effects of the Yokohama Action Plan, the challenges it seeks to address and issues it prioritizes will have a ripple effect far beyond the stakeholders of TICAD V. The Action Plan must recognise Africa's own initiative, the 'Maputo Plan of Action for Operationalization of the Continental Policy Framework for Sexual and Reproductive Health and Rights (Maputo Plan of Action)' and how raising the priority level for reproductive health is vital to Africa's prosperity.
"That's why we are working with civil society organizations in Africa and Japan to ensure that reproductive health is seen just as important as maternal health remains firmly at the TICADV discussion table. This is the only way to achieve the lasting legacy for Africa it truly deserves."