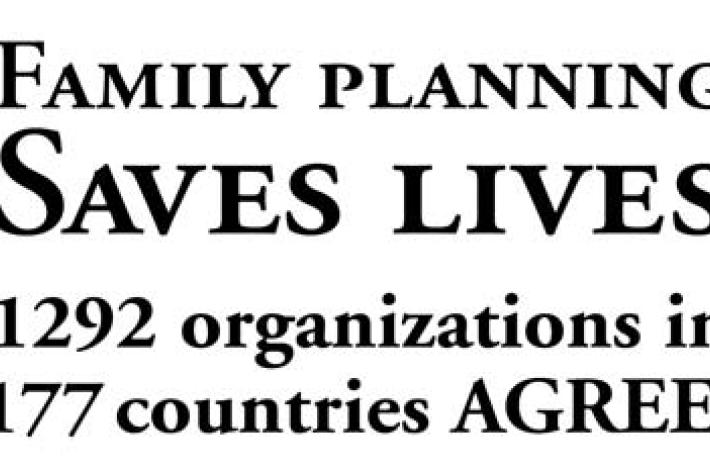 Earlier this year, IPPF was invited by UNFPA, DFID and the Gates Foundation to represent civil society as Co-Vice Chair of the Stakeholder Group to the Family Planning Summit, under the leadership of IPPF Director-General Tewodros Melesse.
The remarkable outcome was published on July 9th in the Financial Times: 1,098 word letter, supported by 1,292 global civil society groups from 177 countries.
The declaration is an unprecedented show of unanimity from those who play a front-line role in service provision and holding governments to account on their promises. It calls for greater funding, capacity, mutual learning, and partnerships between governments, not-for-profits, NGOs, voluntary bodies and the private sector..
IPPF Director-General Tewodros Melesse says, "We feel that it has united global civil society in support of family planning. It sends out a unanimous signal to governments and the international community: we believe that every woman should have the right, and the services, to enable her to choose whether, when, and how often she has children. What is more, it places a comprehensive list of concerns on the table which we must get to grips with if the LSFP is to achieve its aims.".
Secretary of State for International Development, Andrew Mitchell, one of the co-hosts of the Family Planning Summit, welcomed the letter. "This overwhelming support from family planning groups around the world is extremely welcome. It's a tragedy so many women today cannot make the decisions about their own families which many of us take for granted."
 The following organizations signed the declaration: