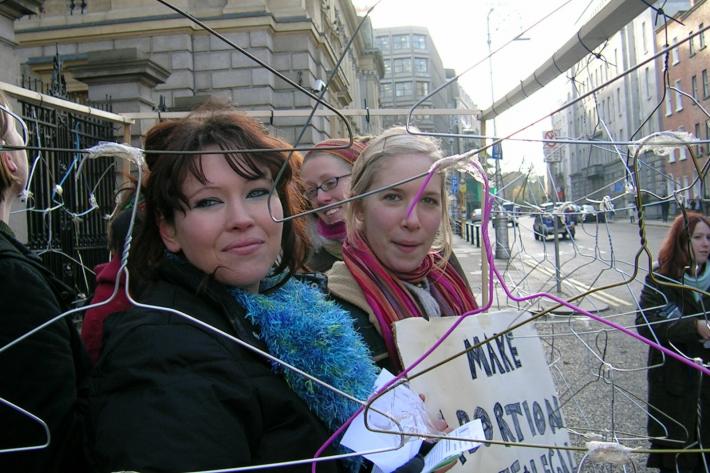 Global leaders have signed up to a declaration calling for universal safe legal abortion after a key two-day meeting that was co-sponsored by Ipas, the International Planned Parenthood Federation, and the Center for Reproductive Rights.
Political, health and human rights leaders from over 30 countries took part in the event.
Delegates looked at the progress made over the last 20 years and discussed the remaining challenges in improving access to safe abortion. They spoke out strongly and collectively on the issue in order to move from rhetoric to action with the agreement on a five-point call to action, emphasizing that true gender equality can  never be achieved without access to safe, legal abortion.
Statistics show that over the last two decades about one million women and girls have died and more than 100 million have suffered injuries (many of them lifelong) due to complications from unsafe abortion.
Speaking during the event IPPF's Director General, Tewodros Melesse, said that "for IPPF, the right of women to own their bodies is at the core of why we exist and who we are."
The Airlie Declaration calls for the repeal of all criminal laws on abortion and the removal of all barriers to women's and girl's access to safe abortion services.
"The Airlie Declaration is vital at this time where governments, the UN, civil society and donors are reviewing the progress made 20 years after the Cairo conference on population and development and, more importantly, identifying priorities for the next development and health frameworks. This declaration, uniting representatives from more than 30 countries, calls for safe legal abortion to be fully incorporated as an integral component of gender equality and sexual and reproductive health and rights," said Manuelle Hurwitz, IPPF's Senior Advisor, Abortion.
The Airlie Declaration for Safe Legal Abortion calls on governments and policy makers to:
Repeal laws that criminalize abortion and remove barriers on women's and girls' access to safe abortion services.
Release all women and girls and health-care professionals who are incarcerated as a result of punitive abortion laws.
Make safe, legal abortion universally available, accessible and affordable for all women and girls.
Invest in effective preventive measures including comprehensive sexuality education, elimination of gender discrimination and sexual violence, and full access to all modern contraceptive methods.
Ensure that government and donor priorities for the post-2015 global development framework incorporate safe, legal and accessible abortion as an integral component of gender equality and comprehensive sexual and reproductive health and rights.
The full declaration is available here http://www.ipas.org/~/media/Files/SafeAbortionPost2015/The-Airlie-Declaration-on-Safe-Legal-Abortion.ashx.