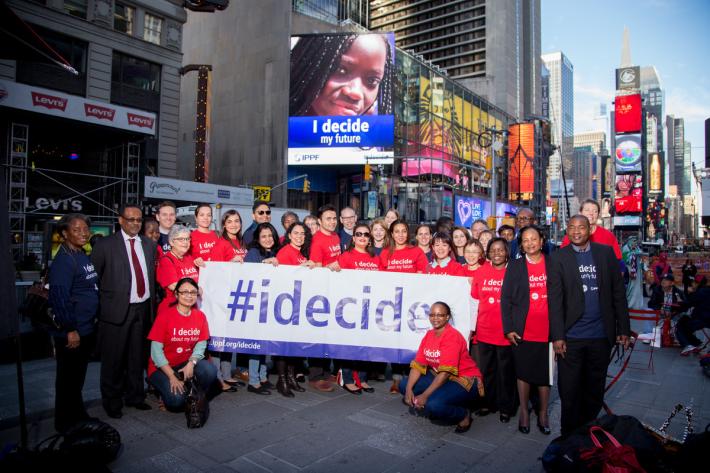 Times Square, New York. On 23rd September thousands of commuters and tourists in Times Square watched as the faces of young women from all over the world lit up a billboard accompanied by the message: 'I Decide'.
The billboard broadcast is part of the 'I Decide' campaign which is demanding that sexual and reproductive health and rights are put at the heart of the new development framework.
For the next 12 months, world governments will be finalising their discussions how to end poverty and achieve sustainable economic, environmental and social development by the year 2030.
The event was timed to coincide with the UN General Assembly meeting and IPPF called on Ban Ki-moon and world governments to show leadership on sexual rights, family planning and reproductive health services in the crucial final negotiations.
IPPF believes that the only way to tackle inequality and end poverty and to create a more sustainable world is to ensure that women and girls are able to decide for themselves what happens to their body, how many children they want to have and who they live with.
The billboard broadcast showed how people are coming together around the globe to demand that sexual and reproductive health and rights are put at the centre of the post-2015 development framework.
During the billboard broadcast a group of IPPF's volunteers and staff assembled in Time Square holding 'I Decide' banners, to highlight the campaign.
The campaign has had thousands of people a day joining in September.