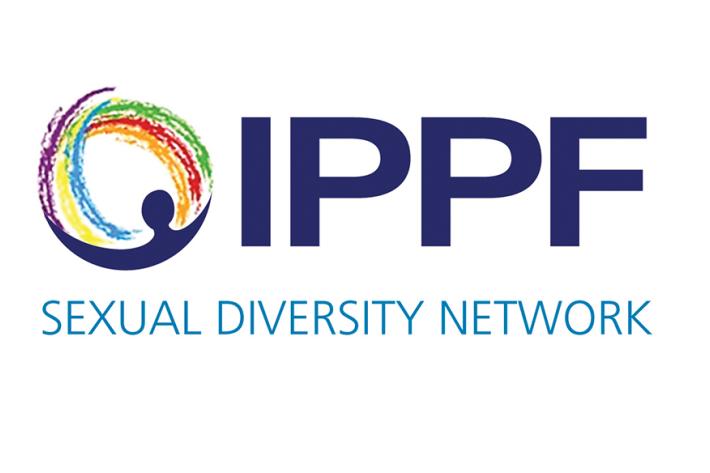 IPPF is launching its Sexual Diversity Network on the International Day against Homophobia & Transphobia (17 May 2014).
The Sexual Diversity Network is open to all staff members and volunteers with an interest in LGBTI (Lesbian, Gay, Bisexual, Transgender and Intersex) issues. The aim is to broaden understanding of these topics and encourage 'ally' building, which is vital for progress.
Irrespective of whether or not they choose to disclose their identity, the Network will enable colleagues – including those with LGBTI family or friends - to access information and support. For LGBTI staff and volunteers, the network will help to build communication channels with others throughout the Federation, providing a 'virtual' peer support group.
Even if work places are safe and supportive, many people carry with them the experiences of the homophobia, violence and discrimination they face in their daily lives. The IPPF Sexual Diversity Network creates a platform where LGBTI individuals can support each other, create a safe space to re-energize, strategize and move forward.
Daniel McCartney IPPF's HIV Officer said:
"At IPPF we believe that an acceptance of sexual diversity is essential in the work place, and across society in general.
"Change begins at home, and the Sexual Diversity Network is a tangible way of exemplifying the values and policies we promote as an organization, while creating a safe, secure workplace environment for all.
"So I would encourage all staff and volunteers to sign up, to show their support and be a member or an ally in this incredibly important initiative."
The rights of LGBTI people have progressed around the world, with more countries adopting equal marriage, allowing joint adoption by same-sex couples, increasing legal gender recognition of trans people, and introducing protective legislation prohibiting violence and discrimination on the grounds of sexual orientation, gender identity, and gender expression.
But, despite these positive steps, almost 80 countries continue to criminalize same-sex sexual acts between consenting adults, including at least five countries where homosexual acts are punishable with the death penalty.
Decriminalization is only the first step towards equality. In all countries, LGBTI people continue to face stigma, discrimination and violence, and difficulties accessing healthcare and other basic services.
The Director General of IPPF, Tewodros Melesse, said:
"Sexual rights are human rights, and people should be able to determine how they live their lives without fear of attack, legal sanction or bigotry of any kind.
"In this generation, we have made huge strides for LGBTI rights, but the battle isn't yet won. It won't be until LGBTI rights are acknowledged everywhere and no lesbian, gay, bisexual, transgender or intersex individual lives in fear or is subjected to vindictive legislation or regressive court rulings.
"We've made progress, but there's still a long way to go. 2014 will be a key year. As world leaders decide on what replaces the Millennium Development Goals – we need to make sure that sexual and reproductive rights are at the heart of those new targets."
The International Day was set up in 2004 to address homophobia and transphobia. May 17th was chosen to commemorate the day that the World Health Organisation decided to remove homosexuality from the International Classification of Diseases list in 1990.
IPPF staff and volunteers can visit the IPPF Sexual Diversity Network website within IPPF Exchange.