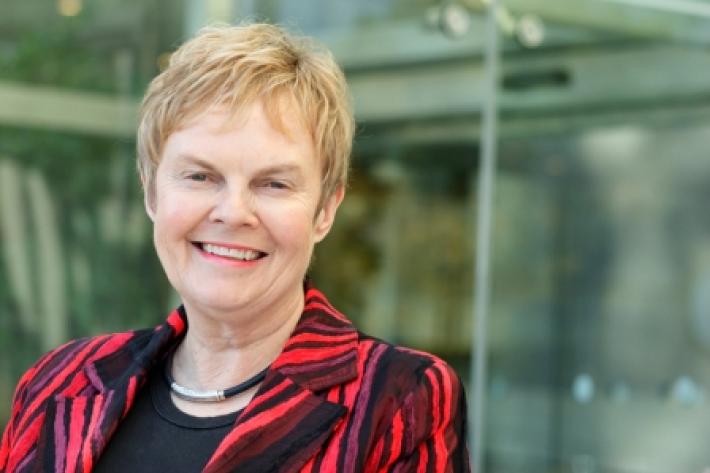 It's only a couple of months since Dr.Gill Greer, former IPPF Director General, departed these shores for a new life in New Zealand. Now, she's going to have to return to the UK (for at least a couple of days) ... at the request of Her Majesty Queen Elizabeth.
In the New Year's Honours, Gill was made a Commander of the Order of the British Empire (CBE) in recognition of her outstanding work on behalf of women, young people, health and human rights. She'll receive the honour in a ceremony at Buckingham Palace later this year.
It's an immense achievement, and the whole of IPPF, its Regional Offices, and all  the organisation's Member Associations join in extending to her their wholehearted congratulations.
Dr. Greer has been an outspoken champion of the rights of all people (particularly the world's poorest and most marginalised women, men and young people) to have access to the highest attainable standards of health, particularly sexual and reproductive health.  
As Director-General of IPPF for five years, Dr. Greer led the organisation's strategy to gain recognition of sexual rights as basic human rights.
Tewodros Melesse, the current Director-General of IPPF says, "I am delighted that Dr.Greer has been accorded this honour. I have known and worked with Gill for many years. She has been, and remains, a vocal advocate for sexual and reproductive health and human rights, and a vocal critic of those who would seek to undermine them.
"She has been tireless in her work. It is particularly fitting that this award has been made at the beginning of 2012, IPPF's 60th Anniversary year".