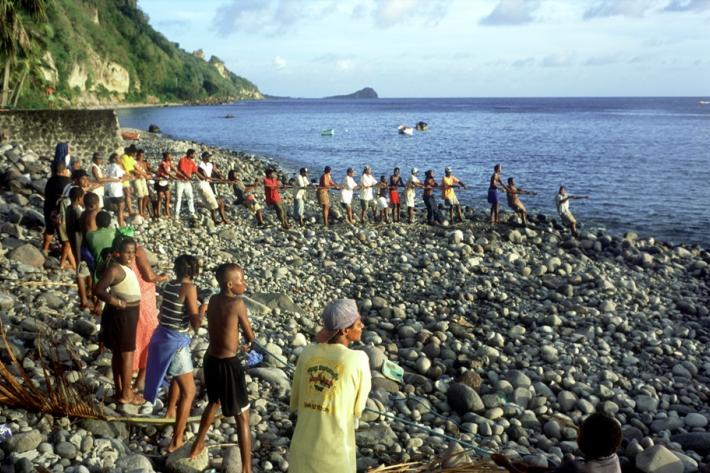 Maurice Tomlinson, a law lecturer, is one of the most prominent gay rights activists in the world. He has received the inaugural David Kato Vision and Voice Award last month, but has fled his home country of Jamaica in fear of his life. While in London to receive the award, Maurice spoke passionately to The Guardian about the situation in Jamaica.
Over 80% of the Jamaican population is homophobic. Since 1997, at least 35 Jamaicans have been murdered because of their sexuality, including 2 people who were hacked to death.
Maurice's tireless efforts has resulted in the unprecedented legal challenege to the Jamaican anti-sodomy law. It has been initiated at the Inter-American Commission for Human Rights. This is the only human rights court recognized in Jamaica. He is working with human rights lawyer, Lord Anthony Gifford, who helped to end the criminalization of homosexuality in Northern Ireland.
The David Kato Vision and Voice Award is inspired by the life of Ugandan gay rights activist, David Kato, who was murdered for his sexuality. The award recognizes the leadership of individuals who strive to uphold the human rights and human dignity of lesbian, gay, bisexual, transgender and intersex (LGBTI) people around the world.
Maurice's aim is not just to end discrimination. As legal advisor to the advocacy group Aids-Free World, he is also educating on how the law contributes to the spread of HIV. There is a 32% infection rate among gay men compared with 1.6% in Jamaica's general population. LGBTI people fear persecution so they hide their sexuality. Some gay men marry in a bid to seem 'straight' and that puts their wives and children at risk of HIV.
The new Jamaican prime minister, Portia Simpson Miller, has promised to repeal anti-gay law but there is still insecurity in the gay community.
Kevin Osborne, HIV Senior Adviser at the International Planned Parenthood Federation, says: "Despite advances in many countries the fight for the sexual rights of LGBTI people is far from over. The overwhelming response to the David Kato Vision and Voice Award has highlighted that across the world, in far flung places and regions, LGBTI people are using their voices and vision to achieve human rights for all. It's a battle that must be won."