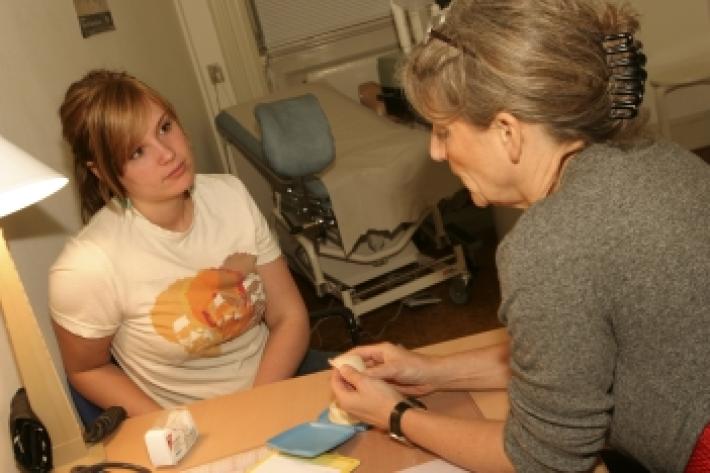 International Planned Parenthood Federation responds to the announcement to update NHS regulations to allow Healthcare staff in England, Wales and Scotland having HIV treatment to take part in all tasks, including surgery and dentistry.
IPPF's Director General, Tewodros Melesse, said:
"This is a bold and much needed move to bring regulations in touch with the reality that people living with HIV face. Eradicating stigma, fear and misinformation around HIV is a formidable task but there needs to be a real shift in how things are regulated and how people's rights are observed.
"Scientific evidence has proven that patients are not at risk and they have a right to be treated in a way that reflects medical advice. This action goes a long way to raising awareness and preventing HIV by showing that stigma is not part of any policy, thinking or practice. We know that the NHS is going through a tough time and by lifting the ban they will benefit through a wider pool of staff available reducing the waiting times for patients.
"Experience has shown us that practical steps can make all the difference towards changing regulations and people's lives. IPPF hopes to see similar regulation changes in other countries taking place. Action on stigma results in victories for sexual rights.  It reinforces equality and dignity and contributes to an individual's well-being and development. Lifting the ban is a sure start to breaking down the barriers and leading others to support people living with HIV to enjoy a healthy and happy life. "
IPPF's UK Member Association, Family Planning Association (FPA) supports the move. FPA's Director of Communications, Natika Halil, said on the announcement:
"We support this move by the NHS. It was long overdue and needed to come in line with scientific thinking and practice. People living with HIV often face stigma and need to be supported to access all areas of their lives and to do so without discrimination or exclusion. We hope this leads others to think about their own policies and actively encourage changes that reflect both the rights of patients and that of their own staff".
IPPF promotes a rights based approach to HIV where stigma and resulting discrimination has no place' for more information visit www.hivandthelaw.com