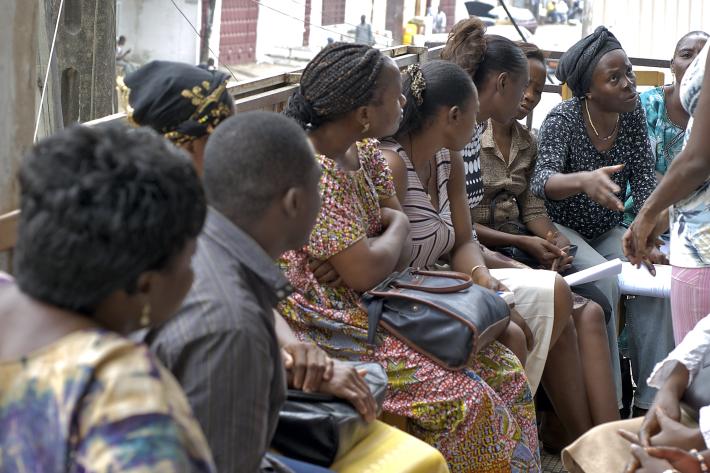 The kidnapping of more than 200 girls in Nigeria has been condemned by most people and organizations and we urge their release. This event represents not just an assault on the girls and their families but also the way women are treated in locations around the globe, the International Planned Parenthood Association (IPPF) said.
"Unless we empower women and girls, expand their educational opportunities, and work every day for their rights then they will continue to be singled out simply on the grounds of gender," said IPPF's President Naomi Seboni.
The organisation's Director General Tewodros Melesse added: "We believe it is incumbent on all of us to respect, protect and fulfil the human rights of all women and girls, to reduce all forms of violence against them – including in conflict situations.
 "We urge the immediate release of every one of these young women."
IPPF – a federation of 152 member associations working in more than 200 countries around the world – believes governments the world over should work to:
Reduce all forms of violence against women and girls - including in conflict situations - by adopting and enforcing national laws to prevent violence and punish violations; eliminating early and forced marriage; combating son preference; and promoting public awareness campaigns on these issues;
Respect, protect and fulfil all women's human rights, especially sexual and reproductive rights, without which the ability to exercise other rights is significantly constrained. Create an enabling environment for the exercise of those rights, including equal pay and full participation in parliamentary and other policy making processes.
All individuals should have the right to decide what happens to their body.
Currently 1 in 3 women has experienced violence, making gender-based violence one of the most pervasive human rights violations. Women who have experienced violence are more than twice as likely as non-abused women to have poor health, including poor reproductive health, and both physical and mental health problems. They also have an increased risk of contracting sexually transmitted infections, including HIV. Investing in gender equality ensures healthier and more prosperous societies. When women have control over their bodies, access to education, decision making roles and meaningful employment, and can live lives free from violence, they will be able to participate in the sustainable development of their communities. Addressing root causes of inequality and aiming at gender parity at all levels and in all areas is a means to eradicate poverty.
IPPF's Africa region director said: "We humbly appeal to people of all religions to support these demands. We must ensure that every life is valuable and treated with respect. "
On 13 May 2014 IPPF will be launching the 'I decide' campaign that focuses on the right of women and girls to make fundamental, informed decisions about their lives including what happens to their bodies; who they live with; whether to have children and, if so, how many; and about their futures.