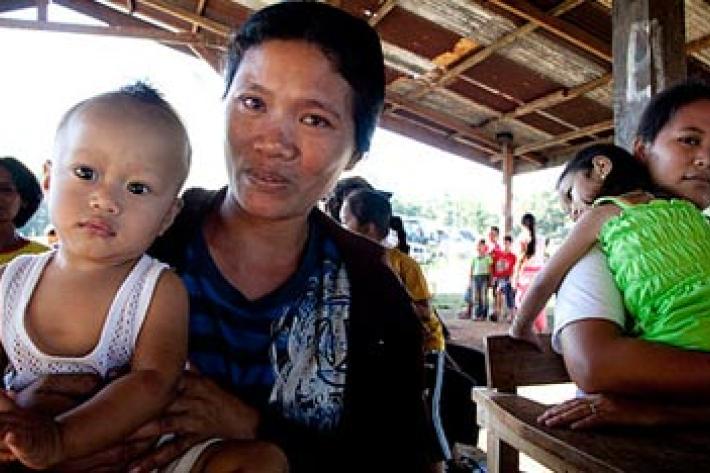 After 14 years of being stuck in Congress due to strong Catholic opposition, the Reproductive Health (RH) Law, or "Responsible Parenthood and Reproductive Health Act of 2012" was finally signed into law on December 21, 2012 by President Benigno Aquino III. The passing of the bill will see the government providing free or subsidized birth control options for health centres in the country. The government will also be required to provide sex education in public schools and family-planning training for community health officers.
IPPF-ESEAOR ( East, South East Asia and Oceania Region) together with our Filipino MA, the Family Planning Organization of the Philippines (FPOP), will ensure that the government is held accountable to the provisions passed in the legislation. It will also offer assistance making universal access to sexual and reproductive health services a reality for all Filipinos.
The RH Bill will improve public access to reproductive health information and services. This includes the free provision of family planning service and commodities to the poor, marginalized and under-served. It will also improve the maternal health care services of government by mandating all of its units to ensure the availability of reproductive health care professionals and basic emergency obstetric and new born care facilities. The policy will also install a rights-based and age-appropriate comprehensive sexuality education for adolescents aged 10-19. Additionally, the measure will ensure that the government will implement the Minimum Initial Service Package (MISP) of reproductive health during humanitarian crisis.
This RH Bill will lead to future policies that will uplift the conditions of women and children. Some legislators hail the passage of the policy as the most important piece of legislation ever passed since World War II. It is one that will affect not only the conditions of Filipino women but also similar advocacies around the world.
IPPF-ESEAOR provided financial support to the Occupy for RH event that proved to be one of the forces of the entire RH Campaign. It produced a daily mobilization of 500 women who camped at the House of Representatives over a one-month period.
FPOP courageously advocated for this policy through the Reproductive Health Advocacy Network (RHAN)(FPOP is the current Secretariat of RHAN).
The formation of RHAN was facilitated by the the Reproductive Health Advocacy Project in the Philippines (RHAPP). This was a 5 year project that received support from our Innovation Fund (Vision 2000 Fund) from 1998 to 2003. It was instrumental in crafting the initial proposed RH measure.
Image: Cpl Patricia D. Lockhart [Public domain], via Wikimedia Commons.