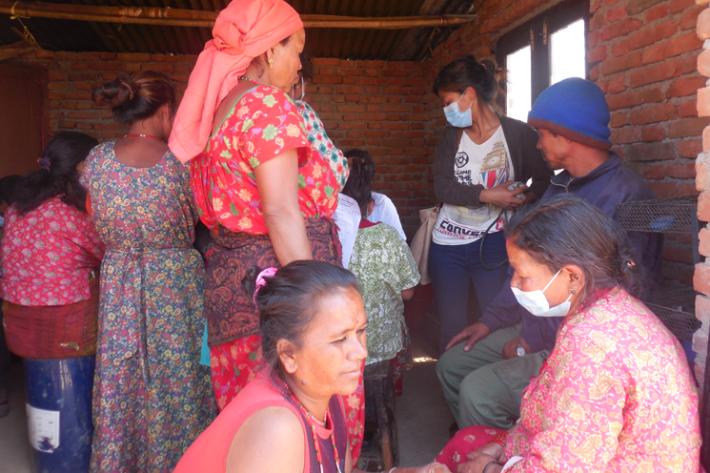 3rd December, 2015: The International Planned Parenthood Federation (IPPF) welcomes United Nations Population Fund's 2015 State of the World's Population (SWOP) report 'Shelter from the Storm'.
Women and girls are disproportionately affected by conflict, war, natural disasters and other humanitarian emergencies. They frequently experience sexual violence, unwanted pregnancies and are vulnerable to sexually transmitted infections. Although critical, the sexual and reproductive health and rights of women and girls in humanitarian settings are often overlooked.
As highlighted in UNFPA's 2015 SWOP report, women and girls face numerous barriers in accessing sexual and reproductive healthcare during crises including: lack of coordination in implementing the Minimum Initial Service Package – a set of priority activities to be implemented at the onset of an emergency - a lack of trained sexual and reproductive health workers, and restrictions on accessing essential services, such as safe abortion.
Among those displaced by conflict or uprooted by disaster are an estimated 26 million women and adolescent girls of reproductive age. IPPF delivers critical lifesaving services in humanitarian settings across the world - training humanitarian workers to deal with pregnancy, childbirth, reproductive health and the aftermath of rape and violence.
To date, the supply of assistance to meet the sexual and reproductive health needs of women and girls has not kept pace with demand. Funding for sexual and reproductive health in humanitarian emergencies is relatively low as a share of all humanitarian resources.
Tewodros Melesse, Director General of IPPF said: "If we are to meet the needs and protect the rights of women and girls all over the world, particularly the most vulnerable, then sexual and reproductive health and rights must be firmly at the centre of any humanitarian response."
"Investment in these essential services at the onset of a crisis – and building capacity before a crisis hits are the keys to resilience."
The United Nations Population Fund (UNFPA) and the International Planned Parenthood Federation (IPPF) are partnering to boost family planning services in 13 countries focusing on vulnerable groups, particularly in areas affected by natural disasters and conflict. The two organisations worked together to help women and girls in the wake of the devastating April 25 earthquake in Nepal.
IPPF is working with the Australian Government on the SPRINT Initiative and implemented by IPPF and other partners - is providing crucial medical and sexual and reproductive health services to typhoon-affected areas in Philippines, as well as those people affected by natural disasters and conflict in Bangladesh, Myanmar and Uganda.
For more information contact Preethi Sundaram [email protected] or Fiona Salter [email protected]
Notes to editors
The 2015 State of the World Population Report will be launched on December 3. This year's report will focus on a transformative agenda for women and girls in a crisis-prone world.
SPRINT along with its partners has responded to 28 emergencies since 2012 and has reached over 475,000 beneficiaries in 18 countries.
IPPF is currently advocating for sexual and reproductive health and rights as a cost-effective climate compatible development strategy, and is making linkages with gender equality and women's empowerment at COP21 in Paris.