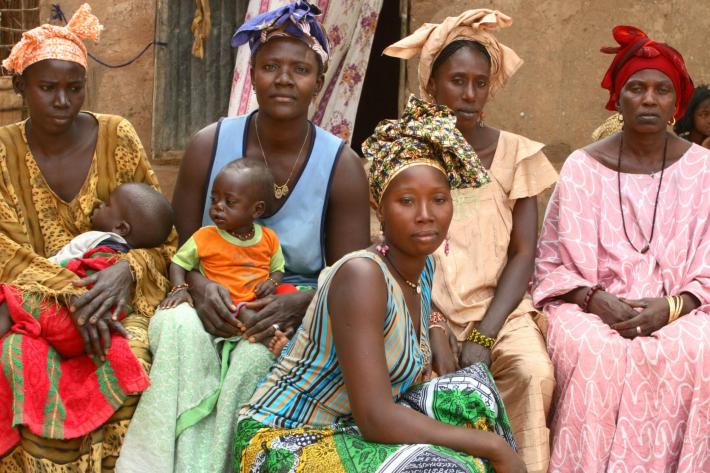 IPPF is delighted to see that sexual and reproductive health and gender equality were supported by the High level Panel through its consultation on the post-2015 agenda in Liberia last week.

The declaration issued by the High Level Panel of world leaders on the Post-2015 development agenda in Monrovia, Liberia on 1 February 2013 shows just how far the sexual and reproductive movement has come. It demonstrates that sexual and reproductive health rights (SRHR) is part of the global effort to tackle poverty and the protection of women's rights.

IPPF is working to tackle SRHR and gender inequalities and is pushing to ensure that it is at the centre of the next development framework. Sustainable social and economic growth, access to family and SRH services must be recognised as the building block for sustained prosperity if the new framework is to truly reflect the key development challenges for the future.

IPPF Director General, Tewodros Melesse said:

"Women and girls are vital in the fight against poverty but are also at risk if they are not afforded the rights they deserve. Denying them will result in lower levels of education for women and girls, increased unemployment and lower incomes reinforcing inequality, social and economic poverty.

To see the clear statement on women's empowerment and sexual and reproductive rights in the HLP declaration really does shows how far we have come since the original MDGs framework was set. Efforts to tackle heath, women and SRH must be given the prominent place it deserves in this new framework process.

IPPF's vision is for a world where there is universal access to sexual and reproductive health care and the right to bodily autonomy and integrity for all. We are hoping that this level of focus does not falter or lose its significance. In fact, we hope that if anything, the priorities are intensified in the next HLP meeting in Bali."

Planned Parenthood Association of Liberia, IPPF's Member Association have been actively engaged with President Johnson's Office and were represented on the HLP steering committee, building the case for SRH to be recognised as a cornerstone of poverty alleviation.

IPPF is harnessing this momentum and mobilising partners to call on global and national decision makers to further place sexual and reproductive rights in 2013 through its advocacy and representations to keep it firmly at the heart of the development agenda.