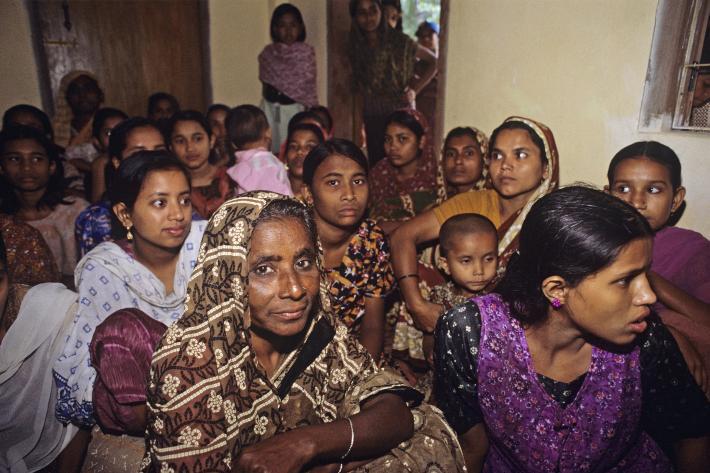 17 Oct - New Delhi:  The SPRINT Initiative is  supporting flood-affected people in the Northern Part of Bangladesh to provide life-saving sexual and reproductive health (SRH) services with USD 32,661. These services will be provided through Family Planning Association of Bangladesh (FPAB), a Member Association of International Planned Parenthood Federation (IPPF).
Heavy floods  in Bangladesh's Northern Part had been triggered by 2 weeks of intense rain  currently affecting more than 3 million people and have left up to half a million homeless. Official reports stated that more than 325,000 people (68,000 families) have been displaced with almost 34,000 homes destroyed and around 200,000 damaged. The current situation has been described as the worst flooding since the mega floods in Bangladesh in 2007, when more than 10 million people were affected.
Through this response, SPRINT will reach out to almost 50,000 affected people who are in need of and have right to access SRH services through medical health clinics at the affected areas. The clinics will provide antenatal, safe delivery, post natal care to the pregnant and lactating women, care for the newborns, and will cater to the family planning needs of women & men of reproductive age. SPRINT will also provide medical services and psychosocial support to the survivors of sexual and genders based violence, basic healthcare for common ailments and ensure community awareness of these clinical services.
IPPF, through the SPRINT Initiative, advocates for immediate SRH assistance in the form of the Minimum Initial Service Package (MISP) for Reproductive Health during the acute phase of a disaster. It ensures that the negative health outcomes with regards to the sexual and reproductive health of a community can be reduced and the most marginalized and deprived communities are provided with the basic SRH services during emergencies. 
"Crises, be it natural or manmade can have severe impact on sexual and reproductive health of a community, especially the marginalised and poor. Women and children are the worst sufferers during these times when SRH challenges faced by them are generally not prioritized and often go unaddressed. Through the SPRINT initiative IPPF aims to address the preventable SRH ill health, maternal and newborn disability and death during disasters," said Anjali Sen, Regional Director, IPPF, South Asia Region.
As the monsoon season extends up to October, the risk of further heavy rains and flooding also remains. SPRINT will be on the ground with SRH relief supplies to meet the humanitarian needs. Through this response, SPRINT further firms up IPPF's mandate to reach out to and deliver SRH services to the most marginalised and hard to reach communities worldwide.