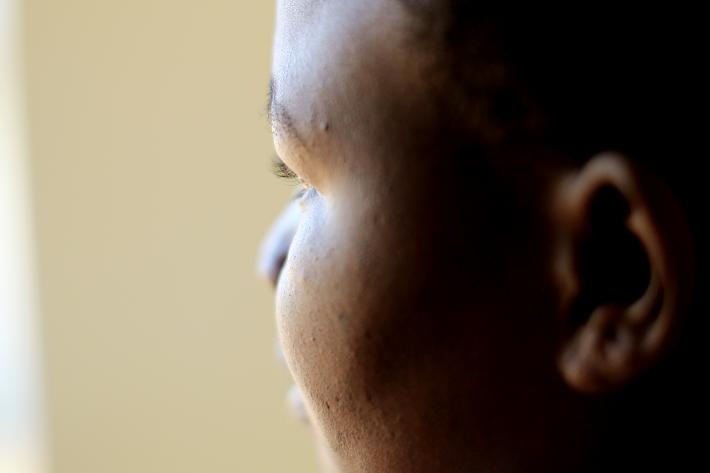 International Planned Parenthood Federation marks International Women's Day today by highlighting the work of its Member Association in Kenya tackling sexual gender based violence.
Survivors of Sexual Gender Based Violence (SGBV) face stigmatisation and prejudice within the community. Already traumatised by the experience of rape, women may even be rejected on their families, who fear the financial consequences if she turns out to be infected with HIV or pregnant.
Women may suffer from reproductive health conditions that are preventable and treatable if medical advice is sought earlier. If they become pregnant as the result of a rape, having an unsafe abortion carries an increased risk of maternal mortality and morbidity.
IPPF uses community based interventions that help address and enforce Article 3 of its Sexual Rights Declaration. This builds on the Federation's programmatic work and reflects international instruments to ensure that women and girls sexual rights are protected.
IPPF Director General, Tewodros Melesse said: 
"Many women who have suffered from sexual violence are left silent and afraid of the consequences if they speak out about their experience. Time and again, we hear reports of how women and girls are victimised after their reports have been taken and this stigma and persecution can lead to families being ostracised.
"Community based approaches ensure that women and girls are not put through a further cycle of abuse after their trauma. It ensures that they are supported through access to appropriate and sensitive health services, legal advice and counselling to support them through their experience.
"Sexual violence is a global tragedy and needs to end.  All over the world, people are campaigning against violence to mark International Women's Day today. This shows the level of concern there is for women's safety and increased attention towards reports of sexual violations. But we need to see international protection translating into more women and girls being kept safe from harm in their communities and in their own homes. No woman should be left feeling afraid of what may happen if they report rape or that sexual violence is part of the norm in their own community."
IPPF Member Association Family Health Options Kenya (FHOK) offers survivors specialist support
Vida, 19, who was raped by her stepfather when she was seven and infected with HIV, was referred to the SGBV programme in 2010 by one of the organisation's community mobilisers, and trained as a peer educator after receiving one-on-one counselling.
Violence against women is rife in Kenya's patriarchal society, but getting appropriate medical attention, emotional support, and justice, can be difficult.
Nearly half (45%) of women aged 15-49 have experienced physical or sexual violence, according to the Demographic and Health Survey from 2008-09. 1 in 5 has experienced sexual violence, and 12% of women reported that their first sexual intercourse was forced against their will.
Family Health Options Kenya's ambitious SGBV project in Eldoret seeks to improve responses for survivors, offer them sustainable ways of supporting themselves through small businesses, and ultimately reduce levels of violence via preventative and educational work.
Partnerships with local services and community leaders have been key to the success of the project. Staff from FHOK, have worked with the ministries of education and health, local police, schools and health services, churches, community elders, prisons and representatives of the legal system.
520 survivors of SGBV have received medical treatment and counselling from FHOK's clinic in Eldoret.
A total of 92 survivors have been referred to the SGBV programme from the mobile clinics, which are held twice a month.
FHOK has referred 213 survivors to Eldoret's Moi Teaching and Referral Hospital (MTRH), where they can access legal aid.
FHOK has found that most survivors will initially only go to the police, rather than accessing the medical treatment they need within 72 hours of an attack to prevent HIV infection. They have trained officers to refer complainants on to their services to make sure they get this crucial attention. Police also refer survivors to the CARE (Centre for Assault and Recovery) facility at MTRH, where doctors fill out an official "P3" form detailing medical evidence, which can be used in a prosecution. Referrals to CARE have increased since the partnership arrangements were put in place.
FHOK also offers monthly support groups, made up mainly of survivors and their parents or guardians, with members trained in team building, communication skills and psycho-social counselling. A helpline manned by trained counsellors offers both the chance to talk through problems and advice on what to do after a rape, giving those living in remote or deprived areas access to crucial information without having to make a lengthy or expensive journey.
Some young women helped by FHOK have been further empowered by building the strength to speak out about the issues affecting them. The emerging personal stories illustrate the positive impact of building young women's self-confidence and of linking them with support networks. It is important to make  clear that women are not responsible for sexual violence that is perpetrated against them but all levels of society need to work together to eradicate violence and gender inequality. 
Article 3 Sexual Rights: An IPPF Declaration refers to the rights to life, liberty, security of the person and bodily integrity. It states that "All persons have the right to be free from violence, including all forms of physical, verbal, psychological or economic abuse, sexual harassment or sexual violence, rape and any other forms of coerced sex within or outside marriage, in armed conflict or in detention." 
This week, IPPF is working with a coalition of agencies to enable Member States to take global action on violence against women at the UN's CSW meetings.