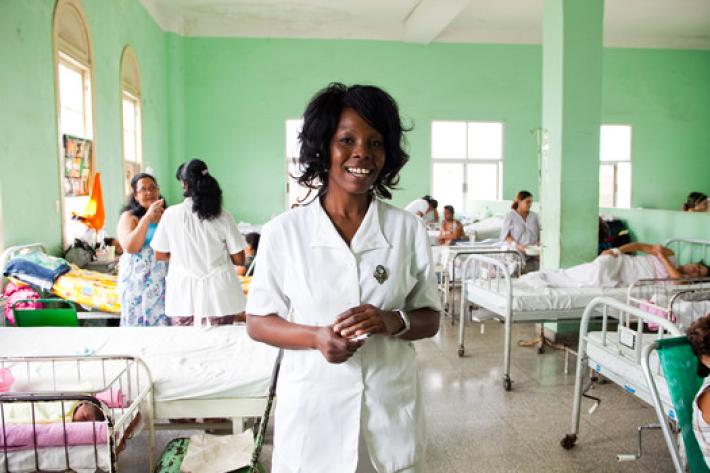 A key UN review 20 years on from the landmark 1994 International Conference on Population and Development (ICPD) makes clear the link between development and sexual and reproductive health and rights and shows why young people must be placed at the heart of work on global population and development, International Planned Parenthood Federation (IPPF) says.
The 'ICPD Beyond 2014 Global Report' is the largest and most comprehensive survey of global population and development issues taken from 176 member states, civil society and comprehensive academic research. It offers a detailed snapshot of the disparities and achievements as well as the most neglected issues - for which governments must be held to account.
This review of the 1994 International Conference Population and Development goals can lead to tangible improvements in sexual and reproductive health, but only if recommendations are adopted IPPF warns.
Responding to the findings, IPPF Director General, Tewodros Melesse said:
"The data shows that there are still many neglected issues. The report states that progress has been made in increasing access to contraception, increasing from 58% in 1994 to 64% in 2012, yet this progress is unequal, with fewer than 10% of women using contraceptive methods in the world's poorest countries, and unsafe abortion still accounting for 13% of maternal deaths.
"We can see that as an issue of priority we need to look at young people - as adolescent birth rates are very high in poorer nations - and do more to increase access to comprehensive sexuality education, which empowers young people to make informed decisions about sex and reproduction.
"We have to make sure that priorities which were identified by the recent regional population conferences, particularly those around sexual rights and reproductive rights, are factored into upcoming Commission on Population and Development outcomes.
"We hope that these will be negotiated by member states. As only then will we see the Government contributions and actions that defend sexual and reproductive health and rights and help save lives."