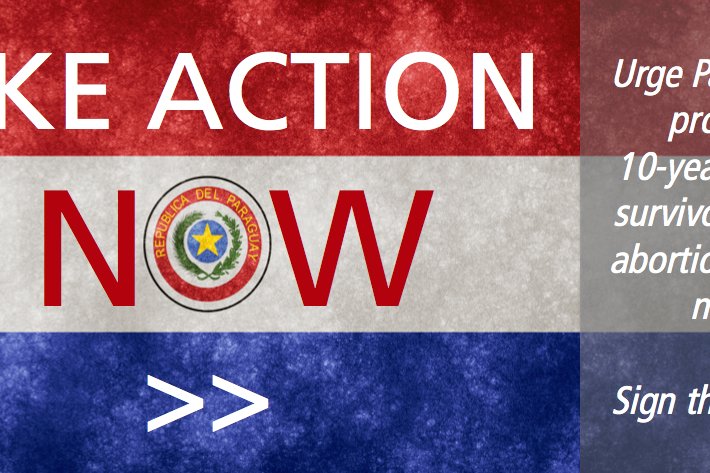 IPPF has launched a campaign calling for a 10-year-old Paraguayan girl who became pregnant after being sexually abused by her stepfather to be allowed to have a safe abortion.
The girl who is now 22 weeks pregnant is being denied an abortion by the authorities in Paraguay who say her life is not at risk and because of that it would not be legal for her to have an abortion.
Amnesty International has said this 'amounts to torture' and we, at IPPF, agree. The Center for Reproductive Rights is involved in taking legal action which we hope will succeed quickly but we also need to keep exerting pressure.
IPPF Western Hemisphere Region (WHR) has launched a campaign called 'Ask the Authorities: What if it was your daughter?'
We are appealing for you to sign our petition and also urge you to write to the Ministers of Health and Justice in Paraguay.
You can find copies of the letter in English and Spanish here.  These should be sent to the Minister of Public Health and Welfare/ Ministro de Salud Pública y Bienestar
Dr. Antonio Barrios, email: [email protected] or to the Fiscal General, Dr. Javier Díaz Verón, [email protected]
For more information please read here.