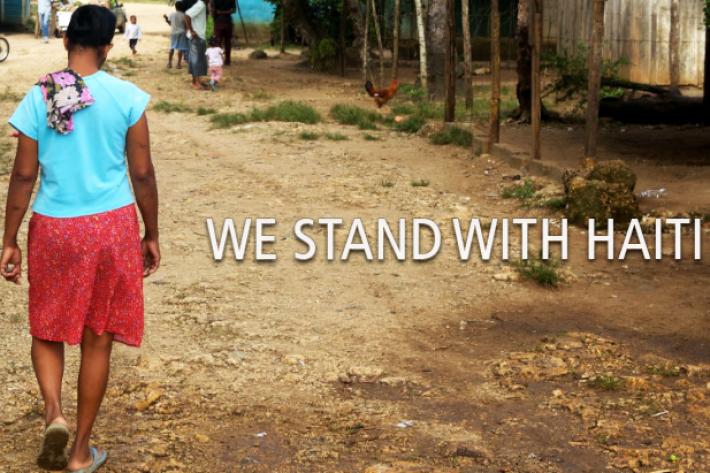 Days ago, Hurricane Matthew—the most powerful storm to hit the Atlantic in 50 years—struck Haiti. In the days after, the death toll continues to rise. The main bridge that links the capital of Port-au-Prince to Southern Haiti has collapsed, and more than 350,000 people are in need of emergency assistance including shelter, food, and healthcare.
This is heartbreaking for millions of people already reeling from entrenched poverty and health crises, including the Zika virus. The storm will only increase the spread of this and other mosquito-borne illnesses ,and devastate the country's already weak infrastructure. 
Our local partner, PROFAMIL, is responding with mobile health units to bring critical sexual and reproductive health services to those in the most affected areas. In a country with high rates of infant mortality and a large unmet need for contraception, displaced families need access to basic health services now more than ever.
We stand with women and girls in Haiti 365 days a year. We were with them after the earthquake, when women and girls suffered violence as the country slowly recovered, and we are with them now.
Will you join us by supporting our local partner PROFAMIL? Every gift makes a difference. Haitians need your solidarity and support today.