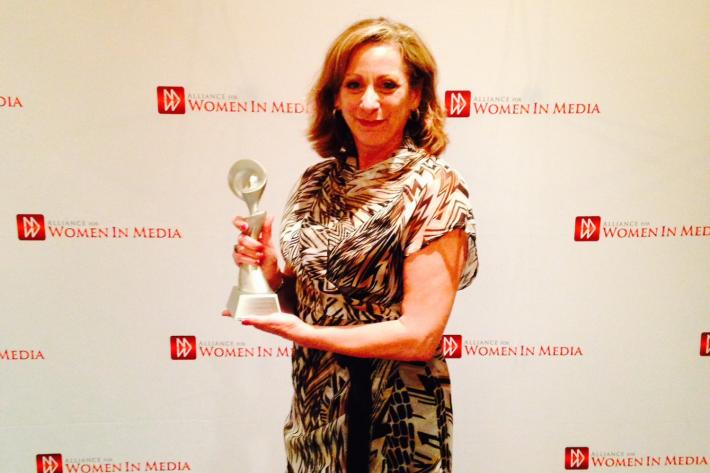 A To the Contrary documentary made in partnership with Women Deliver and International Planned Parenthood Federation (IPPF) won the award for the Outstanding Interview program category in the Alliance for Women in Media Gracies yesterday.
"Saving Women and Girls" featured projects run by IPPF's Member Association, the Federation of Reproductive Health Associations of Malaysia (FRHAM) in Malaysia and was filmed during the May 2013 Women Deliver conference in Kuala Lumpur. The projects highlighted the need for specialist services for young people from comprehensive sexuality education workshops in Melaka to clinical services for poor and marginalised communities in the Pudu area of Kuala Lumpur.
Responding to news of the award, IPPF Regional Director for East and South East Asia and Oceania Region, Nora Murat said: "We are delighted that the documentary won this award. The recognition for Outstanding Interview Program is truly deserved as we continue to push forward the sexual and reproductive health and rights agenda.
"By working together with To the Contrary host Bonnie Erbe, we wanted to highlight why access to services must be tailored and ensure that no person is turned away. My thanks to our clients, staff and young people who took part in this documentary and I hope that the documentary will continue to educate people for years to come."
Executive producer Cari Stein said "It's humbling to be honoured for our coverage of vitally important work and the commitment of individuals and organizations such as IPPF, the Gates Foundation and Women Deliver.  They are the ones who deserve an award for saving the lives of women and girls by increasing access to maternal and child healthcare."
IPPF and Women Deliver focus on global advocacy to strengthen the rights for women and girls through access to contraceptives, protection from violence and discrimination and promotion of social justice. IPPF pushes for the universal access to sexual and reproductive health and rights. The documentary featured interviews with IPPF Director General, Tewodros Melesse and Planned Parenthood Federation of America President, Cecile Richards.
The award was announced at a luncheon event 11 June in New York.
See the documentary here http://bit.ly/1lblVRI