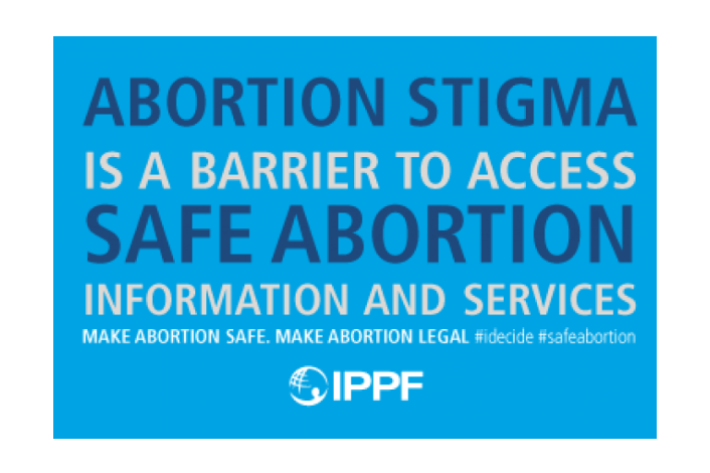 We are very pleased to announce the recipients of our grants for youth-led projects to tackle abortion stigma, which has been made possible by the Packard Foundation. Teams of young IPPF volunteers from Nepal, Palestine, Spain, Macedonia and Ghana will each be awarded grants to run their exciting and varied projects for the next five months. These projects will aim to fight abortion stigma, which takes many forms and can be incredibly damaging.
Nepal's project 'Yuva Pahal' will focus on building capacity and knowledge among medical students and healthcare providers as, despite liberalization of the law in 2002, abortion stigma remains high and women still struggle to access services and information.
Ghana's 'Peer2Peer' project will use peer education to increase knowledge and change the attitudes of university students through radio programmes, one-on-one discussions and a wide social media campaign.
Spain's project 'YoDecidoCuando' (I Decide When), aims to inform and empower young women by providing workshops, disseminating educational materials and working closely with clinics to improve quality of care and to accompany young women seeking abortions.
Macedonia's project 'It is about you' will use grassroots activities and social media to raise awareness among young people of recent changes in the law which restrict access to abortion. It will focus on telling the personal stories of young women from different ethnic groups through videos, photos and a pocket book.
Palestine's creative project includes a series of public murals with messages around abortion and family planning, and a theatre performance at Hebron University, aiming to create dialogue around abortion, which is restricted in Palestine and rarely spoken about. We are very excited for the start of these youth-led projects and look forward to seeing the results of all their hard work in the coming months.