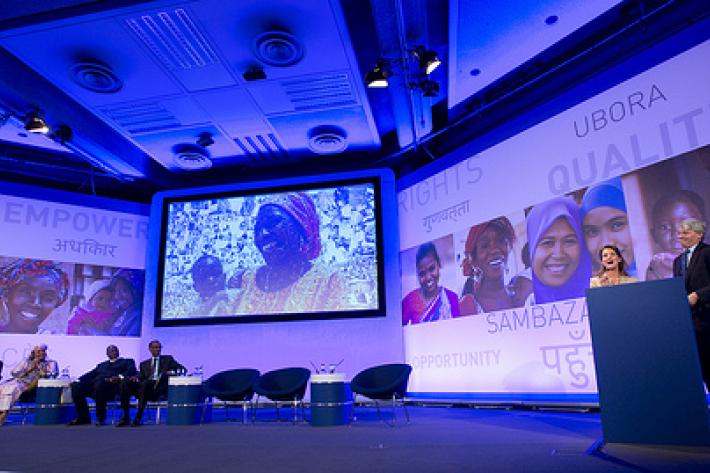 The London Summit on Family Planning was convened by the Bill and Melinda Gates Foundation and the UK's Department for International Development on July 11th.
At the event, donors, governments, international bodies and civil society partners reaffirmed and strengthened their commitment to accelerate the promotion and delivery of family planning services. Specifically to the 120m women, worldwide, whose unmet need for contraception imperils their health, welfare, safety, rights and educational and economic empowerment.
The International Planned Parenthood Federation played a critical role in bringing together global civil society organisations to unite behind the summit's mission. Subsequently Tewodros Melesse, Director General of IPPF and the UNFPA Executive Director Dr. Babatunde Osotimehin met, and issued the following joint statement:
"We strongly applaud the Department for International Development and the Gates Foundation for having the vision and resolve to host this landmark event for the family planning movement, and we deeply appreciate the commitment which has been shown by so many nations and donors and by civil society in supporting the summit.
 "IPPF and UNFPA now jointly commit to strengthening the organisations' partnership and to securing the full and fast implementation of the summit's pledges. We commit to do so through an all-inclusive approach, working at national, regional, and international levels.
"We believe that the London Summit on Family Planning marks a step change in political commitment to Family Planning, and we intend to ensure that this new-found political will is translated into manifest and immediate action".