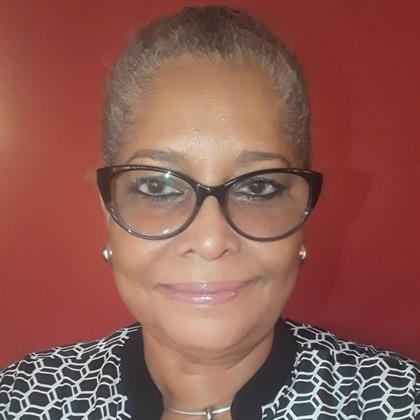 Dona Da Costa Martinez
Americas and the Caribbean Deputy Regional Director
Dona began her work in sexual and reproductive health, thirty-five years ago, when she joined the Family Planning Association of Trinidad and Tobago – FPATT in 1985.  
In her formative years in the Association, she was responsible for research, planning and evaluation and the development of programmes to ensure the achievement of the Association's mission.  From 1990 she served as the Deputy Executive Director of the Association before taking on the mantle of Executive Director in 1999.  
Under her stewardship, the Association expanded its work in many other areas with a focus on integrating sexual rights in all of its programmes.  This included expansion of its advocacy work in abortion and LGBTQI rights, comprehensive sexuality education, gender-based violence, HIV prevention and ensuring universal access to sexual and reproductive health services to most at risk populations including sex workers and adolescents.  
She serves as Co-Chair of the Caribbean Vulnerable Communities Coalition (CVC), is the Chairperson of the Trinidad and Tobago Non-Communicable Diseases Alliance and serves on several other committees at the national, regional and international levels.  
Dona is the holder of an Executive Master's in Business Administration from the Institute of Business, University of the West Indies, Trinidad and Tobago. Dona will be based in Port of Spain.