Being LGBTI+ is not a big deal. Discrimination is.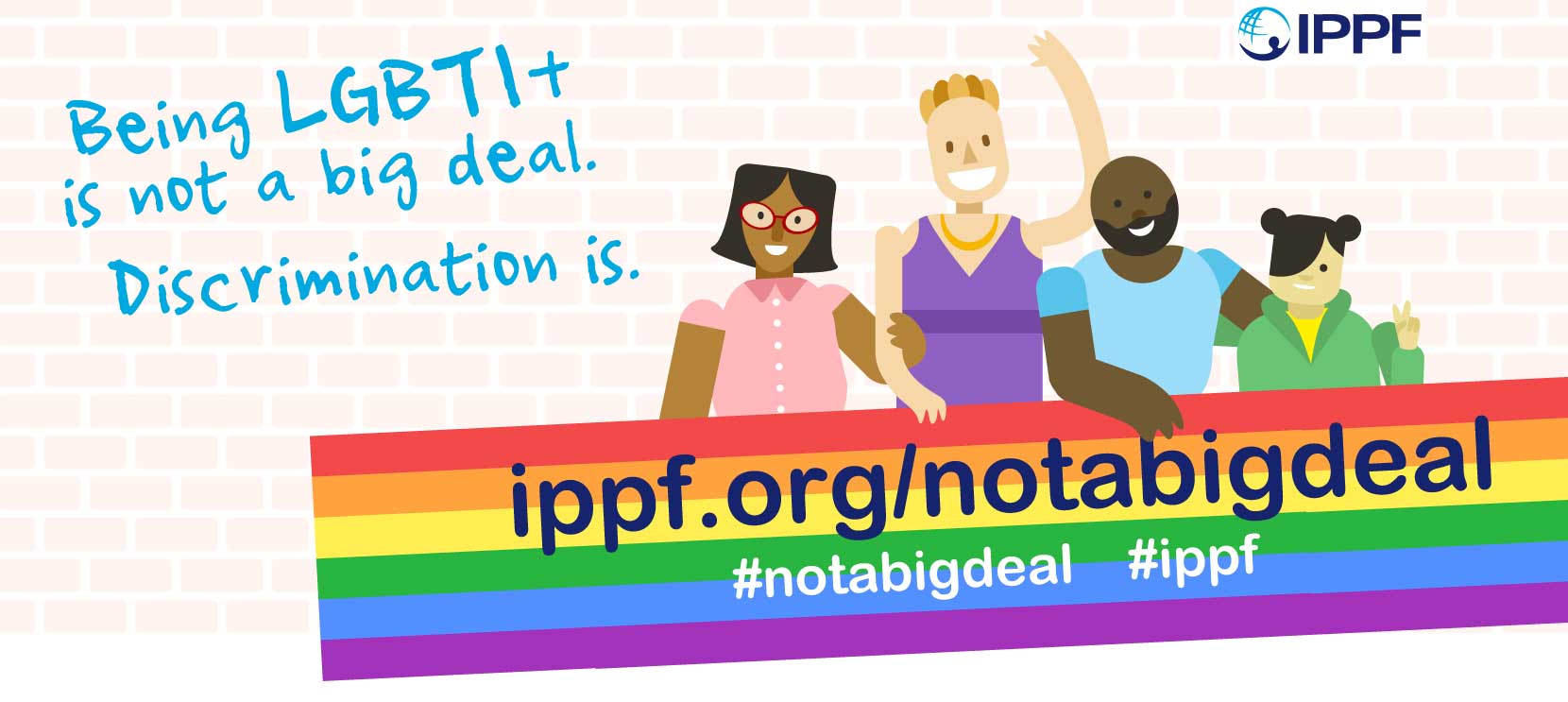 Can you imagine the threat of verbal or even physical harm because of who you are and how you live your life? Can you imagine being afraid to walk down the street hand-in-hand with your partner or the one you love out of fear of harassment?
This is an unfortunate reality that many people face on a daily basis. Homophobia and transphobia have a profound impact on the lives of many lesbian, gay, bisexual, transgender and intersex (LGBTI) people around the world. A person's sexual orientation and gender identity and expression are not matters for public debate because quite frankly a person's sexual orientation and gender identity is none of your business!
Tell the world!
We want to tell the world that being LGBTI+ is not a big deal but DISCRIMINATION is! And we want people to show it! We want you to share a message of solidarity and hope for those that still struggling with their identity. We have come a long way in the fight for LGBTI+ rights and we should celebrate these successes! Stand up and shout about change, the change for the better! Let's continue our fight for LGBTI+ rights until being LGBTI+ is not a big deal!
Join our video contest! You are invited to share a video of maximum 60 seconds, to share a message of hope for LGBTI+ people in all their sexual and gender diversity: it gets better, we are working for a better future.
Upload your video on this page OR share it on Instagram, Twitter or Facebook using hashtags #IPPF and #NotaBigDeal.
Share your entry with your family and friends to be in with a better chance of being shortlisted to win $1,000 for film making equipment
Spread the love by sharing the competition!
Add your entry and vote the best videos!
We'll share all the videos, so you can also vote your favourite!
The three best videos will win a $1,000 voucher each to spend on filming material.
Please note, that, to protect people from abuse, videos will be moderated before appearing in the gallery.