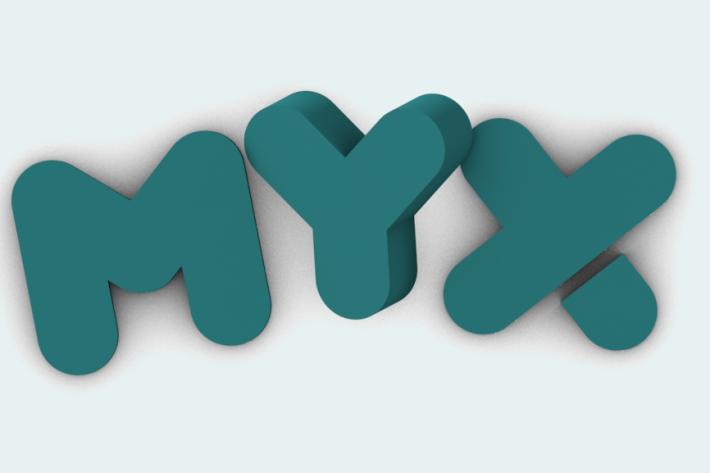 Every year the IPPF awards grants to its young volunteers from around the world to support youth-led projects on sexual and reproductive health and rights.
2015 winners
For 2015, the projects were focused on tackling abortion stigma.
IPPF has expanded its work to address the impact that negative beliefs and attitudes about abortion can have on the access to and scale-up of safe abortion services. Young people, particularly, can suffer from abortion stigma and the negative consequences of unsafe abortion.
Teams of young IPPF volunteers from Nepal, Palestine, Spain, Macedonia and Ghana were each awarded grants to run their exciting and varied projects for the  five months.
More information about the projects, made possible thanks to the Packard Foundation, can be found at https://youthagainstabortionstigma.wordpress.com.  The blog provides insights from young people across the world working to reduce stigma and improve access to safe abortion. All posts have been written by young people involved with these projects, or working on abortion rights and access in others parts of the world. 
Past winners
Girls Power – Tea Parties in Pakistan
Faiza, along with other young volunteers at Rahnuma (the Family Planning Association of Pakistan) used MYX funding to set up the 'Girls Power' project in 9 areas of Pakistan.
What problem did they identify?
The group saw that there was a lack of knowledge about sexual and reproductive health amongst girls and young women in their community. They found it hard to talk about sensitive issues like teenage pregnancy, child marriage, abortion and HIV, even though these were realities for many. Young women were suffering from a lack of education and communication on important issues that affected their health and wellbeing.
What did they do about it?
The Girls Power project created a number of tea parties where girls could safely discuss sexual and reproductive health issues with women in their community, like sisters, mothers and teachers. The informal tea parties allowed girls to exercise their right to participation, expression of thought, and to acquire information, education and access services related to their health without any discrimination. The project also set up private spaces for young women to call a helpline and have their questions about sexual and reproductive health answered confidentially.
What have they achieved?
Over 2500 women and girls attended 144 tea parties to discuss and learn about issues such as contraception, STIS, human rights, abortion and gender based violence. Hundreds more young women gained information via confidential helplines and social media outreach.
As one volunteer on the project says:
"The tea parties have had a massive impact on me and my community. Without them women and girls in the community would not have realized that SRH issues are concerns and that it is their right to seek redress.
Engaging as a volunteer I have been able to acquire detailed information on SRHR. I am also empowered to make informed decisions about my life especially in terms of SRHR. If I ever have my own daughter I would like her to be a confident and empowered girl, who knows and exercises her right to make informed decisions in her life."
MYX reviewers said:
"A very practical and implementable project, love the idea of hosting the tea parties at existing youth centres and creating a safe space to utilize the existing helpline. Clear understanding of context and workable solutions to existing problems. Focused on rights and increasing access to services."
Women have abortions every day – Advocacy film in Ireland
Volunteers and staff at the Irish Family Planning Association linked up with other youth and pro-choice groups to create a short film titled "Women Have Abortions Every Day: It's Just One Choice."
What problem did they identify?
Ireland has a very restrictive abortion law and many women are forced to travel abroad to access safe, legal abortion services. The young people involved in this project noted that the silence and stigma around abortion is strongly linked to the legal status of abortion rights and wanted to create a resource which challenged this.
What did they do about it?
A youth steering group developed ideas for a short film clip which focused on breaking the silence and stigma around abortion in Ireland through the use of timelines of the lives of women. Women from different ages, classes, and with a wide difference in life experiences were involved to highlight how very common abortion is across generations and other socio-economic boundaries. The film tag line was: 'Abortion is a part of life for many women, but just one part'.
What have they achieved?
So far, the film has had over 75,000 views on YouTube, and has been shared via international media and used in a number of training programmes on abortion. It has been shown at screenings and conferences around the world to highlight the reality of abortion in women's lives and to raise awareness of the restrictive law in Ireland. Since the clip was released young women have shown interest in submitting their own 'timelines' to become part of the ongoing project.
 

"Provides concrete advocacy skills to promote leadership and information to promote empowerment. Potential for wide reach with the creation of a tool to be utilized in all existing CSE programs. Incorporates a plan for sustainability beyond the project."
diMinish  EgYpt's seXual harassment
Volunteers at the Egyptian Family Planning Association used MYX funding to carry out awareness raising activities on sexual harassment and abuse.
What problem did they identify?
Research from UN Women showed that over 99% of women in Egypt had suffered sexual harassment. This project wanted to educate and raise awareness of this problem, and encourage young people to speak up about sexual and gender based violence and seek support. The project linked in with action being taken by the Government on the harassment issue in Egypt in order to advocate for better interventions.
What did they do about it?
MYX funding was used to support a number of awareness-raising sessions at schools, youth groups, and factories. Young people were encouraged to discuss the emotional and psychological side effects of harassment, harassment prevention methods, equality, body autonomy, bodily integrity, and the right to privacy. The project culminated in a public bike race in Ismailia on the "International Day for the Elimination of Violence against Women". All project activities were shared via social media to reach a greater number of young people.
What have they achieved?
The bike race to raise awareness on sexual harassment was very well attended (including the city's governor) and well publicised by the media, meaning that messages were widely disseminated. Young women attending the awareness raising sessions were empowered to report experiences of sexual harassment and recognised their rights in personal testimonies.
"Great linkages between the right to information and health services, and good research element!" "The proposal is innovative and makes great use of social media resources".