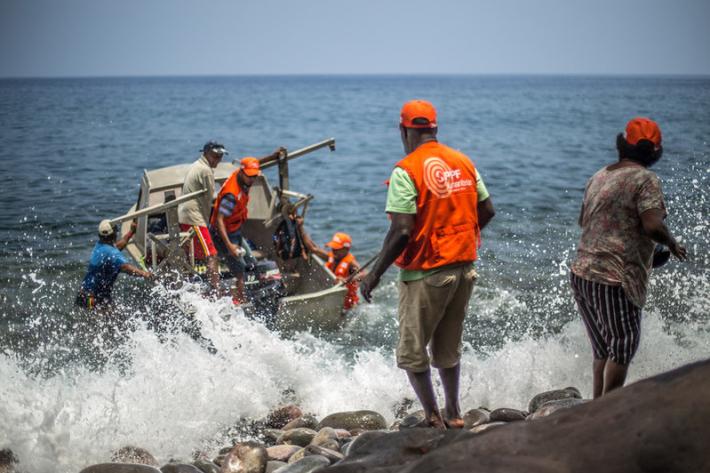 Read our Humanitarian Strategy
Our Humanitarian Programme provides a distinct model for sexual and reproductive health and rights in crises, connecting key elements of humanitarian action (prevention, preparedness, response, recovery and resilience) with long-term, equitable development.
Women and children are most likely to suffer the harshest consequences during humanitarian disasters. One-quarter of people affected by crises are women and girls aged 15-49. One in five women are likely to be pregnant and one and five of all deliveries will incur complications. In crisis settings there is also a heightened risk of early marriage, trafficking, rape and sexual violence, unsafe abortions and unattended births.
Children under the age of 18 years often make up the majority of victims of sexual violence in conflict-affected countries. The transmission of STIs persist at alarming rates, including HIV. Unwanted pregnancies can result from rape and resorting to sex for survival.During crises we work closely with our clinics on the ground to deliver life-saving care to often overwhelming numbers of people in need.
We are currently funded by Australia's Department of Foreign Affairs and Trade to respond to natural disasters and conflict settings predominantly in the Asia-Pacific Region, and increasingly by other donors to respond to emergencies in other regions, including fragile contexts.