Abortion in Uruguay, a common experience surrounded by stigma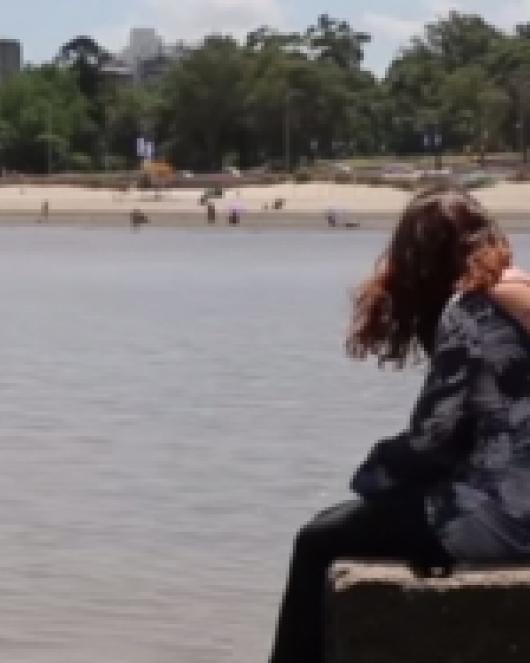 To mark the Global Day of Action for Access to Safe and Legal Abortion we want to share Maria's story. She's a young woman in Uruguay who, like millions of other women each year, had an abortion. Although abortion is legal in Uruguay, it is still surrounded in stigma and taboo.
Here she tells her story in her own words:
"Although abortion is legal in Uruguay it's not legal in people's minds.
Many support it. They think it is progress and that's why it's the law now. But the majority think it's bad, it's horrible.
I'm 20-years-old and I live in Colon in Montevideo.
I live with my father and my dog in his house and with my mum, my brother and my turtle in her house. I split my time between the two homes.
I was in a relationship and we used condoms. One time the condom ripped and after about 50 hours I took an emergency pill, a morning after pill.
But it didn't work. My period was late so I did a pregnancy test and it came back positive. It was on a Sunday.
I spoke to my boyfriend, then to a friend then my mother then a cousin and my father. It was a difficult decision but it was quick.
I had an abortion because I thought it was the right thing to do.
It was traumatic because of the pain I felt, the physical and emotional pain. I felt alone even though I wasn't.
But I just had to do it because once I weighed up the situation…"I'm 19, I haven't got a regular job, I've been with my boyfriend for a year and a half and I don't know what's going to happen."
You have to have three counselling sessions before they give you the abortion pills.
It's to make sure you are certain. You can change your mind up to the last moment.
It's your decision after all.
One weekend my boyfriend came to stay and I took the four misoprostol pills, two on either side of the mouth between the teeth and the cheeks. And that was it.
Here in Uruguay it's a taboo.
You can't speak publicly about it. If you said it in public everyone would stare at you.
I wish people weren't so hypocritical since statistics show that many women have had an abortion in their life.
It's not about defending abortion.
It's about defending women's freedom to decide when to have a baby.
I do want. I'm dying to have a child but I don't want, I can't have a child now."
Maria's experience, though unique to her, is one that will be familiar to women the world over. Every day, everywhere women and girls have abortions. It's time to #BustTheMyths around abortion and to break #AbortionStigma. And it's time to make abortion safe, accessible and legal for all women.