Access to sexual health services and living with dignity in Morocco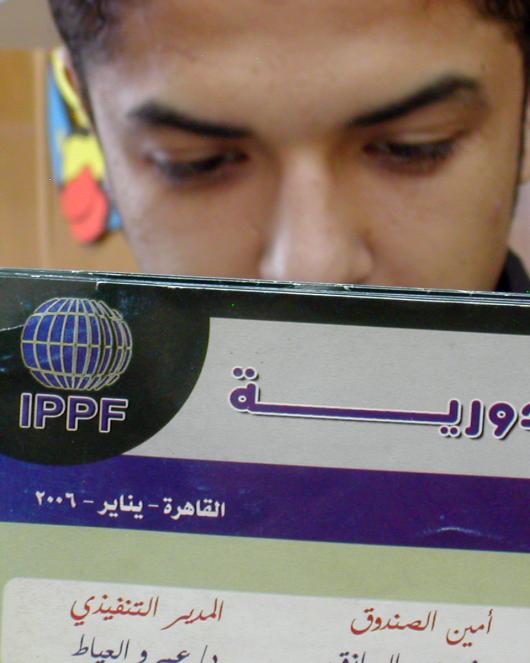 Maher is a 20-year-old man living in Morocco. Homosexuality is viewed negatively and same-sex acts are punishable by up to three years in prison. Traditional gender roles are upheld and civil rights laws do not protect anyone from discrimination relating to sexual orientation or gender identity. Maher accessed services provided by the Association Marocaine de Planification Familiale (AMPF). 
"I am Maher, a 20-year-old gay man living in Morocco, where being a homosexual and living openly in the society is not tolerated.  I was suffering from stigma and discrimination and facing fear on a daily basis, when my friend told me about the Moroccan Association for Family Planning (AMFP) where I can access sexual and reproductive health services without discrimination.
I met a peer educator who told me about the importance of prevention from STIs and HIV and advised me to go to one of AMFP's clinics to discover what could be adequate for me in terms of prevention services. I was not aware of ways to take more care of myself and to   prevent infection. I went and I was provided with condoms and counselling. For the first time, I felt that it doesn't matter if I am homosexual. Nobody at the association looks at me in an insulting manner.
In November, I joined the AMFP's Youth Club and I have participated in many activities targeting young people. I was motivated and very happy since all my peers respect me, and I don't feel different from them or rejected. I like providing other young people with adequate information about sexual and reproductive health; we have the right to get services and to be respected.
I was lucky to get involved with AMFP, and now I am a member of the Youth Committee. I know everyone in the centre, and I am happy because I'm receiving care and, at the same time, I feel like a human being who is respected and valued." 
The Association Marocaine de Planification Familiale (AMPF) was founded in 1971. The organization actively promotes a programme of information, education and communication within the community designed to enhance understanding of the benefits of careful child spacing and contraception, in terms of health and personal welfare, and economic security and stability. There is also a strong focus on sensitization with regard to gender issues, in order to improve women's status and that of the LGBTI community.  
The person in the photo is not Maher.