Delivering vital family planning to the mountains of northern Nepal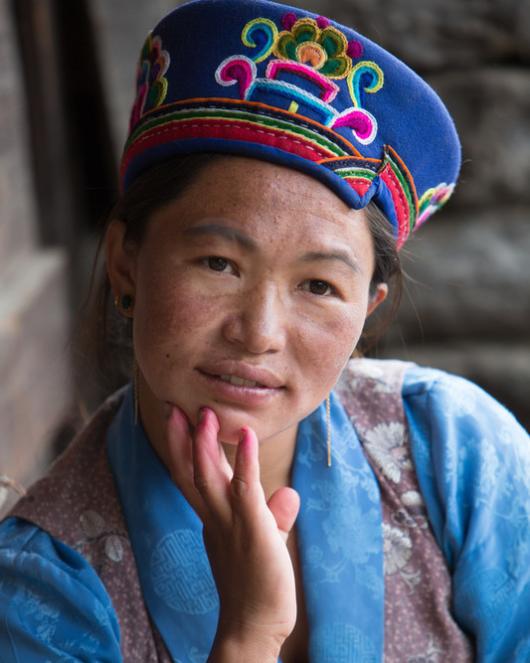 High up in the mountains of Rasuwa in northern Nepal, close to the Tibetan border, is the village of Gatlang. This tight-knit village of traditional stone houses and Buddhist stupas is home to the Tamang people: a Buddhist indigenous group for whom family life is strictly patriarchal. Marriage traditions here can be oppressive: when a man chooses a wife, the girls – many are as young as 14 – have little choice but to marry. Most then go on to have large families, meaning food, money and education are spread sparsely.
Giving birth at a young age can lead to injury, even death: hospitals here are few and far between and ill-equipped, and the winding mountain roads are pitted with deep potholes, making travel to clinics arduous.
In a place like Gatlang, contraception can be an alien concept, shrouded in ignorance and stigma. But for one health volunteer, making sure women have access to contraception and to informed choices about their bodies and lives has become a life mission.
Pasang Tamang is working as a volunteer for the Family Planning Association of Nepal (FPAN), an NGO that provides contraception, family planning services and safe abortion around the country.
"Before starting my work, people here had very little knowledge regarding family planning services," she says. "They might have heard somewhere about these devices, but they didn't know where to access them."
Stigma and myths about family planning were another challenge. "There are so many misconceptions – like if someone uses a contraceptive implant then they might die, or if they use the coil [IUD], it might fall out," Pasang explains.
Convincing people otherwise was an uphill battle, but it is one that is slowly paying off.
For the past seven months, Pasang has been travelling around the local villages offering advice on different types of contraception.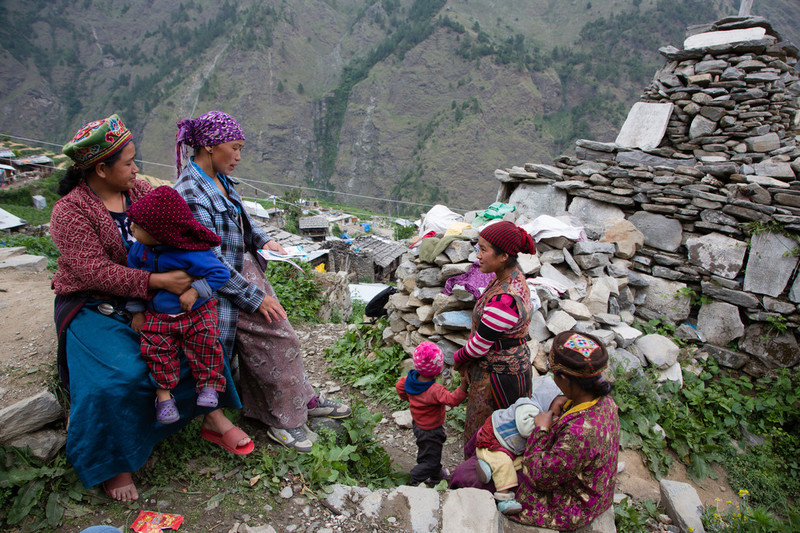 Ensuring people are able to make informed choices is paramount. "You can choose whatever you want," she tells people. "If one device doesn't suit you, you can withdraw that device and use another."
Patriarchy throws up another set of challenges. Contraception use is tightly controlled by men: many women need consent from their husbands before they can use it, and the local expectation here is that women should have four children: two sons and two daughters. "Women are forced to have children – it's difficult for them," Pasang says. And if they don't produce sons, many men search for new wives and remarry.
Centuries-old patriarchal structures have not deterred Pasang's resolve. For those families where men are resistant, Pasang visits the family and talks to both husband and wife about the advantages of contraception and smaller family sizes, explaining that if they have less children, the entire family will be better off and the children better educated.
"Some of them agree," she says. "Slowly things are changing."
In one family of seven children, for example, the husband was so resistant to family planning that he said he would kill the doctor, his wife and any volunteer who might provide services, Pasang recalls. But then, after finding out about contraception through FPAN, his wife convinced him that having more children would be very difficult, and he agreed to let her use an IUD.
This is just one example of the way that counselling and support addressing local needs and cultural practices can have a transformative impact.
Education also helps. FPAN provides sexual and reproductive health rights education in schools: "now children go to school and get knowledge – they are teaching their parents about the benefits of family planning," Pasang says.
Stories
Read more stories from Nepal