Developing medical research to pioneer safe abortion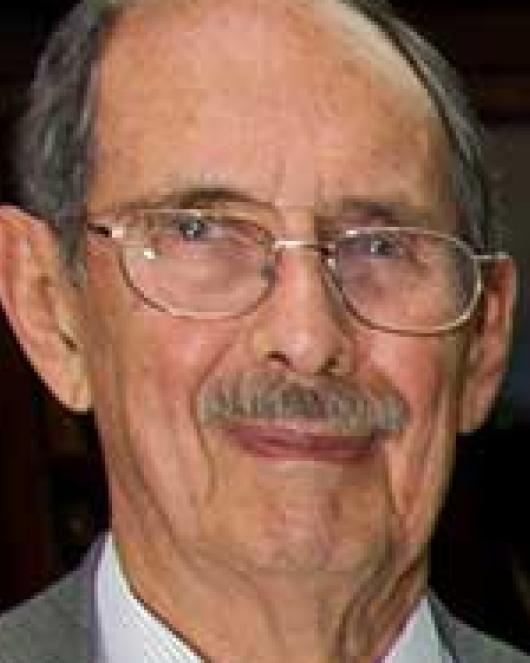 "A native of Chile, I graduated from the University of Chile and became a Full Professor in Obstetrics there in 1970. In 1973, I had to leave Chile after the military coup and became an advisor to the Mother and Child Health and Family Planning program in the Dominican Republic. In 1976, I moved to Brazil, where I resumed teaching at the School of Medical Sciences in São Paulo. 
I was deeply touched by the tragedies of botched abortions I witnessed as a medical student in Chile. Since then I have dedicated much of my life to reducing stigma surrounding abortion.
I'll always remember the faces of all those at the grass roots community level who often brave their own lives and safety to provide safe abortion services. I have worked at that level in the past and I know of the thousands of care providers working anonymously to make lives better for women globally."
In the 1960s, Dr. Faundes developed a course on family planning and women's health for Latin American physicians through which a vast majority of medical leaders in Latin America received their training.  A pioneer in clinical research on contraception, Faundes paved the way for improved and effective technologies that better meet the real-life needs of women. He conducted groundbreaking research that helped to show the role of family planning in reducing abortion rates.
Rebecca Cook, Professor of Law and Co-Director of the Reproductive and Sexual Health Law Program says "Dr. Faundes has been a champion of women's reproductive rights for decades.  He is always responsive with expert medical advice and insight, providing leadership in a very contested field. His vision has ensured that the necessary scientific knowledge has been generated to develop sound policies and programs to reduce abortion-related mortality and morbidity. Like Galileo, he has fought courageously against modern day inquisitions to ensure science is separated from scripture in the development and application of policies concerning women's reproductive and sexual health."
From 2008 to 2011, Dr. Faundes served as a Member of the IPPF Western Hemisphere Region Board of Directors and continues to provide technical support throughout the region. He has authored more than 400 journal articles and 7 books, including the groundbreaking Human Drama of Abortion. Currently, Dr Faundes serves as the Emeritus Professor at the State University of Campinas' School of Medical Sciences in São Paulo, Brazil, a Senior Researcher at the Centro de Pesquisa em Saúde Reprodutiva de Campinas (CEMICAMP), and the Chairperson of the FIGO Working Group on Prevention of Unsafe Abortion and Its Complications.