Drama puts the 'sexy' back into safer sex in Venezuela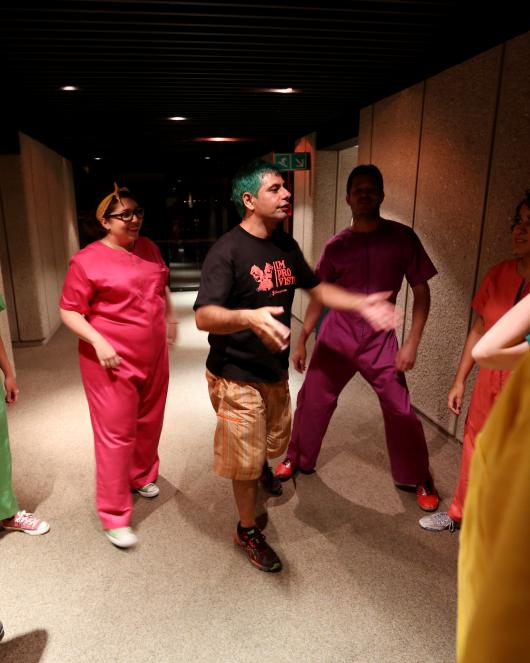 Venezuela has one of the highest teenage pregnancy rates in Latin America yet sexuality education in schools is not mandatory.
Dangerous misconceptions about pregnancy and abortion abound: teenagers think that if they've done it once and not got pregnant, they won't ever get pregnant, and maternity hospitals see about 40 unsafe abortion-related admissions a day.
Plafam teamed up with an acclaimed improvisational theatre company in Caracas, to speak frankly and humorously about sexuality while also busting myths. They tell the audience that sexuality should be about fun and pleasure.
Actors improvise three or four sketches, sometimes including songs and music. "We wanted something different that would have an impact on young people specifically," says the sexologist Michela Guarente. "Through the improvisation we really get them laughing, - it's a great moment to sneak in the information they really need, not just about sexuality, but also about building a life plan.
'We talk about how to make sexual acts pleasurable but also safe. Like masturbation is something you can do with your partner that's really safe and pleasurable, where you can establish this really intimate connection'.
Valeria, 22, says "Teaching sex education through arts is a wonderful idea – because the arts move you. Sexuality is about fun and pleasure," she says. "It's not just about preventing STIs and unwanted pregnancies. It's about how to fall in love, how you relate to other people. It's about dreaming about a better future for yourself."