Helping trafficking survivors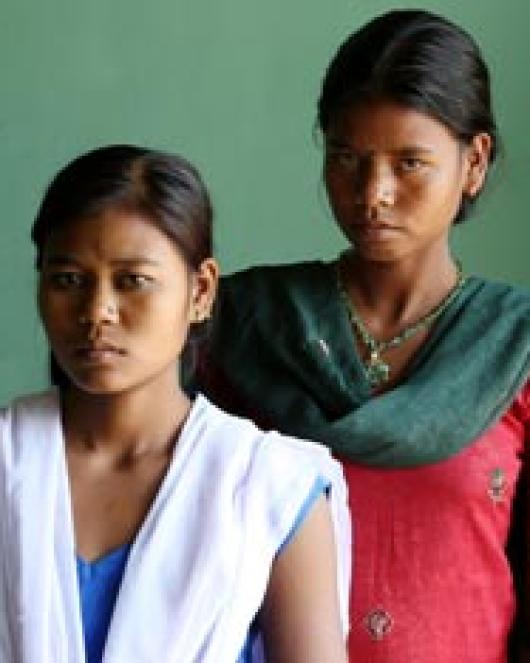 Our Member Associationin Nepal, Family Planning Association Nepal, is running a Combating Girls' Trafficking project.
Women and girls are trafficked to India  to work in the sex industry every year. Others will be forced into activities including construction, household work and even becoming members of circuses. It's estimated there are up now to 200,000 trafficked Nepali girls and women in Indian brothels.
Trafficked girls and young women suffer horrific exploitation and abuse; the scars can be both physical and mental. And even if they manage to return to Nepal, they face stigma and prejudice in their communities.
The Combating Girls' Trafficking project has two main objectives: to improve the economic opportunities and sexual and reproductive health rights of trafficking survivors who have returned to Nepal, and to prevent others from being trafficked by educating them about the risks and helping them become financially independent so they aren't tempted by offers of jobs abroad.
Sunita, 19, was trafficked to India when she was 17. Now, though, Sunita is making her own money. She is 1 of 8 women sharing a mushroom farm financed by a Combating Girls' Trafficking loan of 35,000 rupees, and has high hopes for its future, and for that of her daughter. She is also involved in work trying to prevent other young women being trafficked.
"I cried a lot. I wanted to come back home. I thought I'd never see my mum and dad again and brother again. I thought I would have to live in that hell for my whole life.
"I was raped by one of the men who worked there and became pregnant as a result. I was one month pregnant when I came back here. I had no money and my family was very poor, especially as they had sold their goat for 1,000 rupees to get me back."
With her profits from the mushroom business, Sunita can now help her parents and provide for herself. "It's so helpful for me to have money from the farm," she says. "Last year we made 25,000 rupees between us. This year we're aiming for 100,000 rupees and want to increase the target every year. We want to be the richest people! I would like to do it for the rest of my life."
Asked if it feels good to have her own money, she gives a shy smile: "I am very happy. My daughter is 2 now. I couldn't get any education; I cannot read. I want to provide her with an education so she will be successful. I want to give her skills so she can be independent and earn money for herself.
"I feel very bad when I remember India. It was a very hard existence there. Now I'm providing information to other girls, telling them not to go there. I'll do that for my whole life to save them from what I went through."