Integrating financial help into HIV treatment and care in Kenya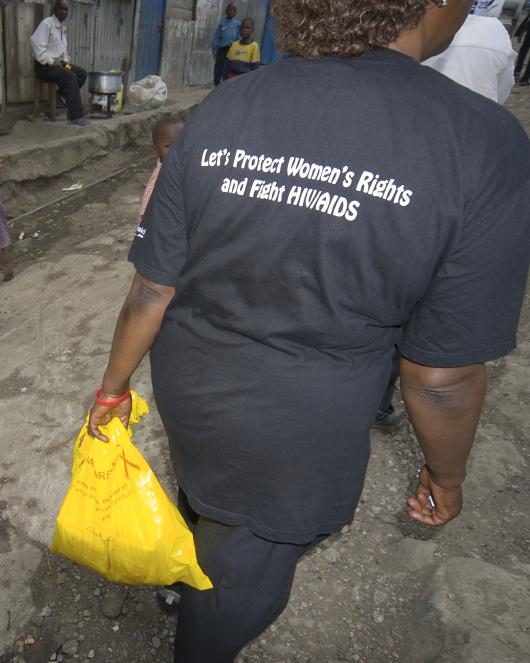 "My children are healthier, happier and freer... I feel happier too."
Charity*, a mother of 4 and a guardian to 3 children whose parents died of AIDS-related illnesses, is one of the many beneficiaries. Her 14-year old daughter, living with HIV, was referred by FHOK community health workers to a clinic. She started antiretroviral therapy and was also supported by a loan to establish a small restaurant.
"This project is helping us in many ways. My children are able to access free health services. They are so comfortable going to the clinic now that they even go alone to pick up their medication. My children are healthier, happier and freer to speak and play with other children both in school and in the community."
"The restaurant has made such a big difference in my life. I am now able to feed my children. We used to eat one meal a day, but now we eat three meals. I feel happier too, because I have been able to help others. The restaurant got so busy that I hired three women from my support group to help me. They work two at a time, and this is helping them to feed their families. None of this would have been possible without the support I got from this project."