Labora Resettlement Village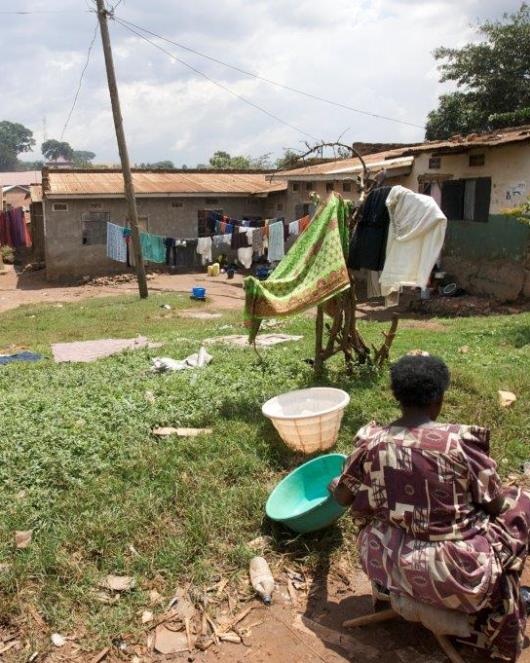 Without the efforts of Reproductive Health Uganda (RHU), an IPPF Member Association, the 3000 residents of Labora would be without access to health care. Labora Resettlement Village is located less than 30 kilometres from the town of Gulu, the heart of northern Uganda and the epicentre of Uganda's 20-year civil war.
With over a million people displaced by the conflict across the North, resettlement villages like these dot the landscape. Although it lies only 30km from Gulu, Labora Resettlement Village is largely isolated. Dirty water, poor sanitation, inadequate infrastructure and poverty profoundly shape the community and the experience of its residents.
Over the past 2 years, RHU has tackled a series of difficult issues through its work in the resettlement villages with funding support from the Korea Action Fund. In Labora, RHU has employed behaviour change communication, encouraged family planning, and promoted awareness of sexual and reproductive health rights.
For villages like Labora, RHU is the primary health care provider. Without the weekly visits by RHU nurses, counsellors and laboratory technicians, the thousands of villagers living in Labora would not have access to these vital services. RHU provides an essential service and is increasing the quality of life for those living in Labora. 
On a typical visit, as many as 80 people may consult the service provider. Young children who have malaria or worms are able to receive vital medicine because of the work that the RHU does. Other residents who have more serious conditions may be referred to local hospitals and be given treatment there. Without the RHU outreach work, these critically ill patients may remain untreated and even preventable conditions could result in death.
Like much of northern Uganda, Labora camp is home to many vulnerable populations, and RHU works closely with local partners to ensure that their needs are met. RHU oversees 4 different support groups in Labora: child mothers, formerly abductd children, male returnees and witnesses to violence and atrocities.