Men and Boys: Comprehensive sexuality education in Bolivia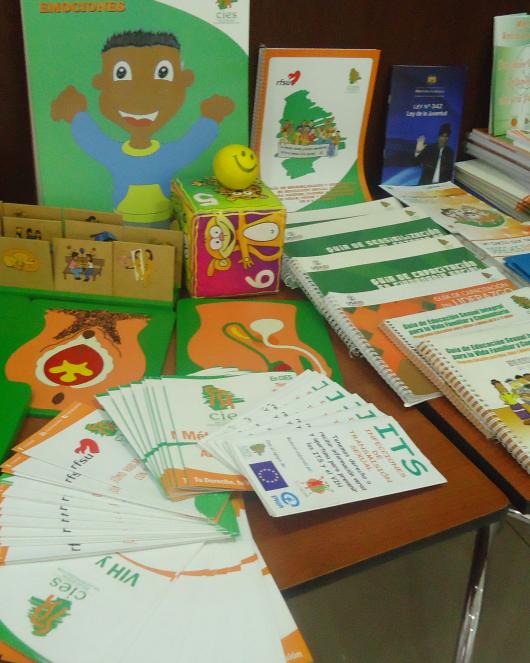 In Bolivia six thousand children and their parents have taken part in a project to provide Comprehensive Sexual Education for children aged 6 to 11. Over 1800 parents have also taken part in workshops to enable them to talk about sexual health with their children.
Cultural and social barriers have meant in the past that access to information about sexuality has been very limited.
Working with government ministries, IPPF's member association Centro de Investigacion, Educacion y Servicios project team have developed a Comprehensive Education Plan and sexuality guidelines for Bolivian teachers.
Nine year old José Gabriel, studying at San Luis School in Tarija, Bolivia, shares his experience:
"Two years ago my teacher, Rosita started talking about sexual education. At first I was embarrassed, but we started talking using cartoons, puzzles and games. I enjoyed it, because I understood what she was teaching me. My teacher explained the basics to me about how my body works and that boys have penises and girls have vaginas. I am able to pass on what I have learnt to my little brothers when they ask.
"Before, saying those words was bad. I could not talk about sex because my dad got angry and told me that children should not discuss such things. But then my parents also had lessons with my teacher and we talk about sex and stuff. It isn't bad to talk about sex anymore; my dad also speaks with my brothers and my sisters.
"That makes me happy."