Nurses and midwives on the frontline in Nepal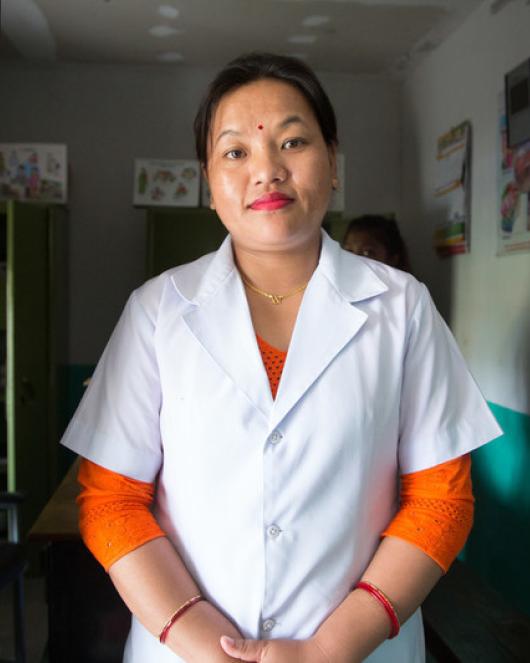 For millions of Nepali women, the only professional care they receive throughout their pregnancies is from nurses and midwives, not doctors. Nurses and midwives support women from the beginning of pregnancy to the months after birth: they are the frontline of the Nepali maternity system.
Kamala Junari is an auxiliary nurse midwife in a small village in Nawalparasi, a low-lying district in the Terai plains of central-southern Nepal, close to the border with India.
Auxiliary nurse midwives perform a vital role in Nepali communities. They link people to health services from local, grassroots services. Kamala is based at a clinic run by the Family Planning Association of Nepal, the country's leading NGO for family planning services. Her work involves antenatal and postnatal checkups, general health checkups, family planning support and the distribution of contraception.
"Nurses in this area have so many responsibilities," she says. "They have to take care of pregnant women right from the beginning of their pregnancy to post-delivery. They are the most important people to advise people on safe motherhood."
Women here know very little about how to stay healthy during pregnancy. The FPAN team advise them on nutrition and on how to stay safe and well, including cutting down on work and reducing travel during the first trimester. "We advise pregnant women not to do heavy work, to have antenatal checkups regularly, to have nutritious food alongside iron pills," Kamala says. "And we advise them to go to the nearby hospital or birthing centre for birth."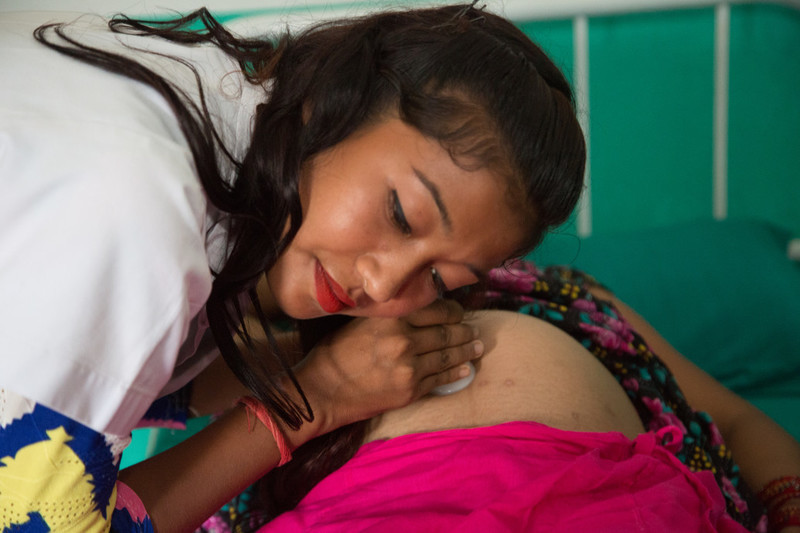 Unfortunately, in an impoverished and patriarchal country like Nepal, some of this advice is beyond the reach of many people: women are often unable to stop work or cut down on chores. But their chances of staying healthy are much higher if they at least know what to do.
The FPAN team also advise women and their husbands on different forms of contraception. "We recommend having proper birthing space between children," she says. "And we can recommend short acting methods like condoms, injectables and pills from a full method mix."
Despite their passion and commitment, the FPAN team here are still constrained by a lack of facilities. "We can't provide laboratory service, for blood testing, for example; or tetanus and diphtheria vaccines," Kamala says. "It would be good if these services could be started as soon as possible."
She also says that all staff, not just the auxiliary midwives nurses, would benefit from more advanced training. "At the moment, the other staff only have basic training. There needs to be regular training for all staff."
Overall, though, the clinic's progress has been remarkable, given the limited resources. And, as well as delivering regular services to women and families, the clinic is now self-sufficient, with funding from a range of livelihood projects in the area.
Stories
Read more stories from Nepal