Responding to a crisis in Nepal – Sapana's story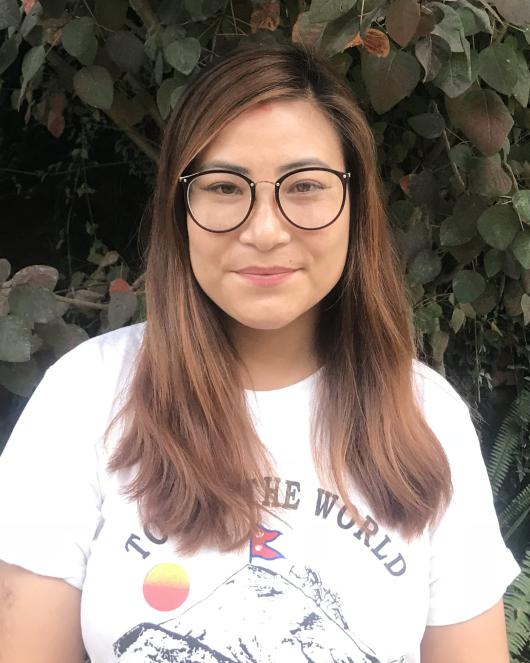 In April 2015 Nepal was hit by a devastating earthquake, which killed over 9,000 people, injured 22,000 and left many homeless. The Family Planning Association of Nepal (FPAN) assisted those affected and provided mobile reproductive health camps, with the support of IPPF Humanitarian. Sapana Yalanash, 25, was injured during the earthquake – following her recovery, she engaged as a youth volunteer with FPAN. 
---
Young people are at the heart of IPPF's work: not only as clients but also as advocates, peer educators, volunteers and service providers. We believe it's vital that young people take an active role in decision-making and programme delivery. 
Sapana, a youth volunteer, has been active in FPAN's youth club for the last eight years. She helps to raise awareness among other young people about sexual and reproductive health and rights (SRHR). "Through volunteering with FPAN I learned many things I never learned in school," she says. "I learned about puberty, menstruation and gender-based violence (GBV)."
Humanitarian action
After the earthquake, and after her own recovery, Sapana volunteered in one of the camp's female-friendly spaces. There she helped out with identifying pregnant women, distributing dignity kits and with informing women about family planning.
"The safe space was a space for youth to share their experiences and to talk about their problems," Sapana told us. "Through volunteering in the humanitarian response, I met survivors who, just like me, needed help after the earthquake. By helping others, I learned new things and gained respect in my community". 
Vital youth involvement
Together with other youth volunteers, Sapana arranged activities for young people, including training on comprehensive sexuality education (CSE) and arranging a musical drama through which young people could act out their experiences. 
IPPF and our Member Associations couldn't do the work we do without young people. That's why we're increasing capacity to respond to emergencies around the world and with that, the engagement of our youth volunteers in these contexts.