Sexual diversity in Cameroon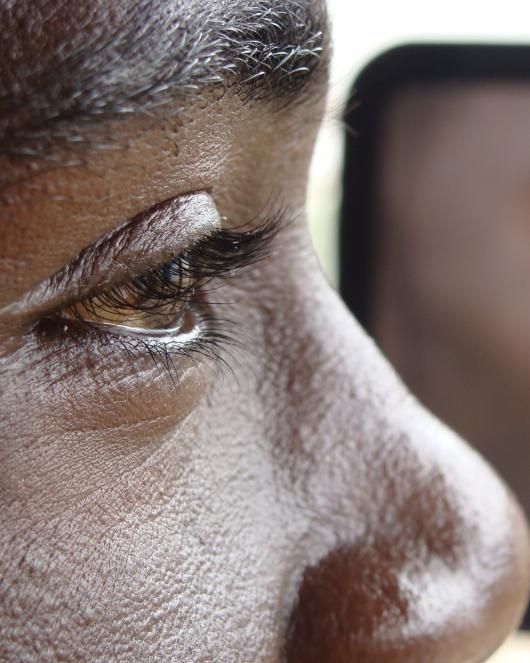 "Today, I am able to assume my sexual orientation because I have come out of the woods to claim my identity, and nothing will ever take it away from me." (Project beneficiary)
In Cameroon same-sex sexual activity is punishable by up to five years imprisonment. Men who have sex with men, gay men, lesbians, bisexual and intersex (LGBTI) people face arrest, abuse and discrimination on a daily basis. Many LGBTI people in Cameroon do not attend government clinics and hospitals for fear of discrimination. Recognizing the urgent need to reach this group with specialized SRH information and services the Cameroon National Family Welfare Association (CAMNAFAW) aimed to fill a critical gap in health care provision and sex education.
To reach out to LGBTI people project staff connected with a small number of leaders in the LGBTI community. They used their personal networks to engage their peers and spread the word about the services on offer and within months interest in both educational and clinical services rapidly increased. They also ran a series of education sessions. They increased young people's knowledge of sexual health and rights, dispelling myths and fears relating to gender identity and sexuality.
CAMNAFAW staff and volunteers were trained and sensitized on issues relating to sexual rights, sexual diversity and gender. Clinic staff in Yaoundé were trained to provide high quality specialized services in a friendly, confidential and non-discriminative environment.  A network of peer education and discussion groups provided a forum for beneficiaries to discuss their experiences and share their problems.
CAMNAFAW is now a trusted service provider among LGBTI people. They are continuing to provide essential services and support to LGBTI people in Yaoundé and are working extend this work to other cities in Cameroon.