Sexuality and disability in Israel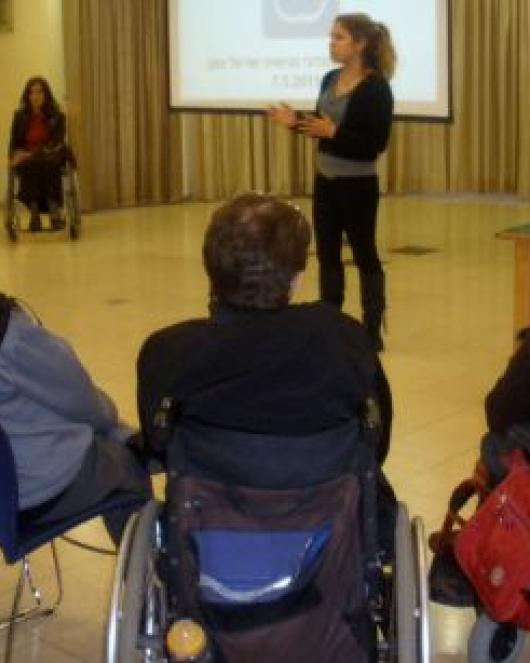 "Until now no one had ever spoken to me about sexuality in such a clear manner. This work helped me to find my sexual self, to attempt to understand it, to listen to it, be complete with it, to love it." (Project beneficiary)
By focussing on the sexual health and rights of people with disabilities, the Israel Family Planning Association (IFPA), is leading the way in an area that is often neglected. People with disabilities are wrongly perceived without any sexual feelings or needs. Young people with disabilities are vulnerable to health risks due to lack of understanding or awareness of their specific needs.
This 3 year project aims to support people with disabilities to make responsible choices regarding their sexuality and sexual and reproductive health and rights. A key objective of the project is a comprehensive sexuality education programme for people with physical and sensory disabilities. It is the first programme of its kind in Israel.
Accessible and specialized sexual and reproductive health services for people with disabilities are also available in two IFPA clinics.
To increase awareness and understanding of the sexual rights of people with disabilities IFPA have initiated an annual national seminar. This is in collaboration with academic, professional and disabled organizations to advance these issues. It has lead to greater collaboration between sexual health professionals, and disability specialists.
This project has had a profound effect on the project beneficiaries, with many of them stating that it has been the first time that their sexuality has been taken seriously. It has increased their skills and has significantly improved the well-being and emotional health of those involved who were able for the first time, to understand their own sexuality.